Bundesliga: fact check for the kick-off
The Bundesliga begins its 56th season at the weekend. What you need to know for starters.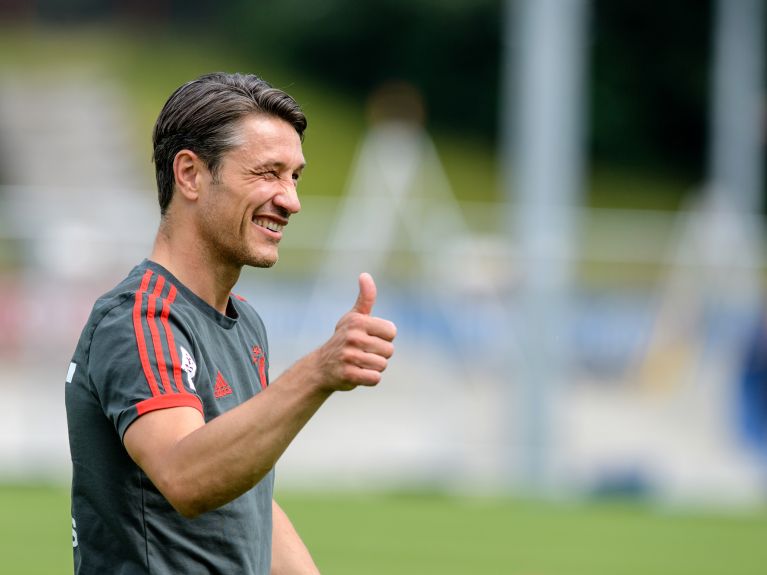 Who is tipped to become champion?
Football experts and bookmakers reckon Bayern München is the clear favourite once again. But the key question is: how will the new manager, Niko Kovac perform? In his first position as a Bundesliga manager with Eintracht Frankfurt he demonstrated that he is able to create a team from different types of players. In the last season he even took his team to victory over Bayern München in the DFB-Pokal final. But now he has to lead a star-studded squad and notch up some international successes as well. His advantage is that he has the 'Bayern gene'. Kovac played for Bayern München from 2001 to 2003 and won the Intercontinental Cup during this period.
What is the main trend in the 2018-19 Bundesliga season?
The most exciting transfers have taken place amongst the coaches. In addition to Bayern München, Borussia Dortmund and RB Leipzig have also opted for changes. Dortmund has brought back Lucien Favre from France. He favours fast, short-pass techniques and is seen as a tactician and perfectionist. In Leipzig, sports director Ralf Rangnick is taking up his place on the trainer's bench (again) before Julian Nagelsmann takes over next season. Rangnick is also regarded as a perfectionist. The ambitious 'football visionary' favours pressing and fast, unexpected attacks.
What are the top transfers in the Bundesliga?
The most spectacular transfers have involved players moving abroad. Chilean Arturo Vidal has left Bayern München to join Barcelona. Midfielder Naby Keita has changed clubs from Leipzig to Liverpool for a fee of 60 million euros. Defender Thilo Kehrer has moved from Schalke to Paris Saint-Germain for 37 million euros. On the other hand, Bayern München has strengthened its side with Schalke's international player Leon Goretzka, and Dortmund has brought in the Belgian World Cup star Axel Witsel.
Which team could create some surprises?
Stuttgart's sporting director Michael Reschke, who was previously with Bayern München, created a huge enthusiastic stir with some wise transfers after the team was promoted again. Stuttgart also has the current World Cup winner Benjamin Pavard in its ranks. This club has a good chance of coming in higher than last season's seventh place.