A new start in Berlin
Founded by George Soros, the Open Society Foundations are moving their Hungarian office to Berlin. How it came about and what it means.
09.07.2018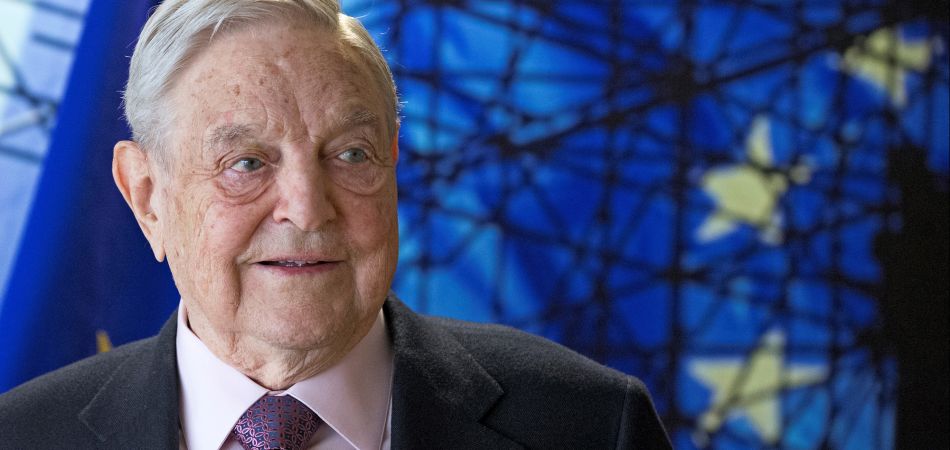 Why the move from Budapest to Berlin?
"The Hungarian government was disparaging about our work and portrayed it in a false light." This was the explanation given by Patrick Gaspard, President of the Open Society Foundations (OSF), for why after over 30 years the foundations, established by American billionaire George Soros, are now leaving their base in Budapest. The roughly 100-strong team is now moving to Berlin. For months the conflict between the OSF and Viktor Orbán's government has been worsening. In June 2017 in Hungarian Parliament passed a controversial law under which NGOs that receive foreign funding can be subjected to stronger state control. In addition, Soros himself was defamed in a series of poster campaigns. More recently the OSF was concerned it could no longer guarantee the safety of its employees. A Hungarian magazine published their names describing them as Soros' soldiers.
How is Berlin welcoming the Open Society Foundations?
"We are very keen for the Open Society Foundations to be able to continue their important work and for these colleagues to be able to work in a place where they feel comfortable and safe," says Felix Oldenburg, General Secretary of the Bundesverband Deutscher Stiftungen (Association of German Foundations). It recently initiated an "Arrival Program" for that specific purpose. It helps families moving to Berlin from Hungary with things like finding the right school or kindergarten. And the Association will provide professional aid. "The legal framework for foundations differs greatly from one country to another," Oldenburg explains. Initially, the team from Budapest will move into temporary offices in Berlin's Mitte district. In the mid-term the OSF are looking for a suitable building of their own.
"The work of foundations is becoming increasingly limited through political radicalisation and polarisation."
From a joint statement issued by international foundations
How have the general political conditions for foundations altered in recent years?
In 2017 already numerous international foundations issued a joint statement warning that in a "growing number of European countries" the work of NGOs, foundations, academic institutions and the free press was increasingly being restricted owing to political radicalisation and polarization. Consequently, there was an urgent need for "robust mechanisms to protect, defend and promote basic liberties". The European network of foundations DAFNE, which publishes a kind of political weather forecast every year, spoke in similar terms. 2017 had been characterized by "frost, fog and storms". Not only in Russia and Turkey had the climate for foundations become tougher, their work was also complicated by restrictions and denunciations in EU countries such as Hungary and Poland. "We are extremely concerned that it has become so easy to intimidate society and stoke resentment of foundations, and that these things happen so quickly," says Felix Oldenburg. "As such, we should also see the move of the Open Society Foundations as a warning signal."
What are the tasks of the Open Society Foundations?
Born in 1930 in Hungary, Soros, who made his fortune in the world of finance, began to work for a better world in the 1980s. Today, the network of the Open Society Foundations takes in 23 national and regional foundations, each with its own advisory council and funding priorities. According to its own statements, in 2017 the OSF spent 940 million dollars. They foundations provide funding to individuals and organisations around the entire world, who are committed to democracy and freedom of opinion. But they also finance projects in the fields of health, education and journalism.
We aim to harness the power of the civil society in Germany to become jointly engaged worldwide for democracy.
Felix Oldenburg, Secretary-General of Bundesverband Deutscher Stiftungen (Association of German Foundations)
What is the current state of the foundation landscape in Germany?
In Germany there are over 22,000 foundations under civil law with around EUR 68 billion of known foundation capital, but also numerous other philanthropic organisations. The largest foundations include the Alfried Krupp von Bohlen und Halbach-Stiftung, Bertelsmann Stiftung, Carl-Zeiss-Stiftung, Fritz Thyssen Stiftung and Hertie-Stiftung. Oldenburg and Würzburg are two places with the highest concentration of foundations, but there are also many reputable foundations in Munich, Hamburg, Stuttgart and Frankfurt/Main. "Now, thanks to the Open Society Foundations relocating, Berlin will also become an important location for foundations," says Felix Oldenburg. The Association of German Foundations hopes its presence will exert a strong attraction – and other foreign foundations will follow. "We aim to harness the power of the civil society in Germany to become jointly engaged worldwide for democracy."