German food for connoisseurs
Love at second bite: German cuisine presents several culinary challenges. They are certainly worth trying!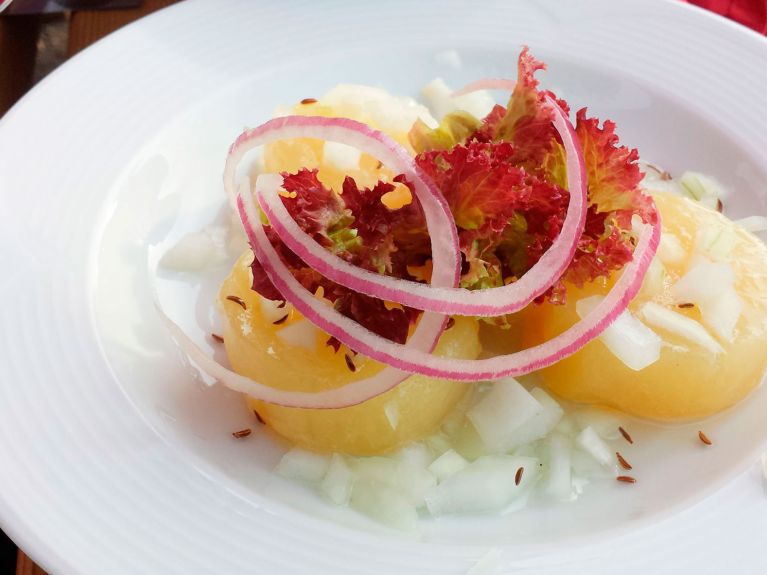 So you find bratwurst delicious, have discovered the huge range of different German breads, like Kartoffelsalat and are simply addicted to Streuselkuchen. Then it is time to make even more adventurous discoveries: German delicacies that visitors from other countries often describe as "unusual" or "interesting". Who has the courage to try them?
Handkäse mit Musik
This light yellow sour milk cheese has a surprising pungent aroma and dry texture. It is often garnished with caraway seeds. In the dish known as "Handkäse mit Musik" it has been marinated in a mixture of vinegar, oil and onions. Tip for the diet conscious: Handkäse contains only 1% fat.
Apfelwein
You had better take a careful first sip from your glass, because the national drink of Hesse, "Äppler", is an acquired taste, even for people born in the state. Your palate is in for a shock if you are expecting apple juice, because Apfelwein tastes sour and dry. It has an alcohol content of 5 to 7%. You can either drink it straight, "sauer gespritzt" with sparkling water or "süss gespritzt" with fizzy lemonade.
Labskaus
This north German dish was originally seamans' fare. It consists of boiled potatoes, cured meat, onions, sour cucumbers and beetroot – all mashed together. Visually, this is not a particularly appealing dish. The mash is served with a fried egg and young salted herring. There are also Labskaus recipes with fish.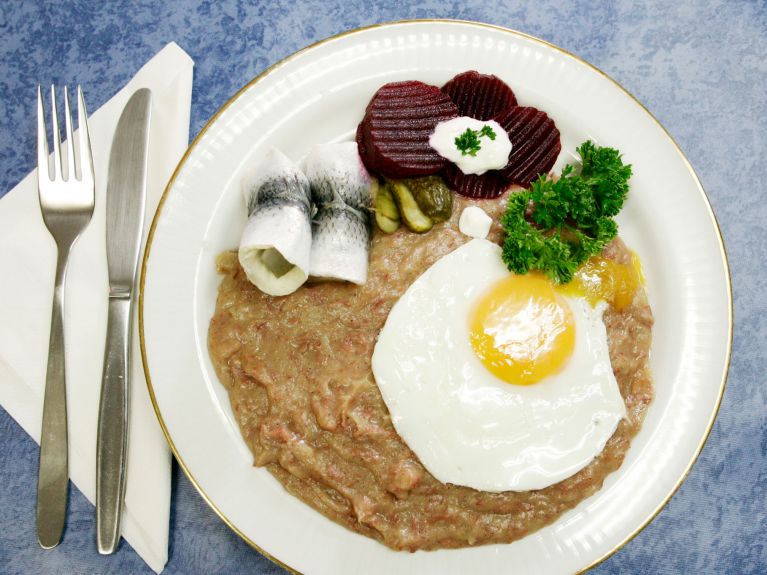 Blutwurst
Variants of Blutwurst, which is sometimes known as Rotwurst, are not only eaten in Germany, where it is very popular. Vegetarians and vegans had better stop reading here: this firm cooked sausage contains pig's blood, bacon fat and various other meat ingredients as well as seasoning for its typcial aroma.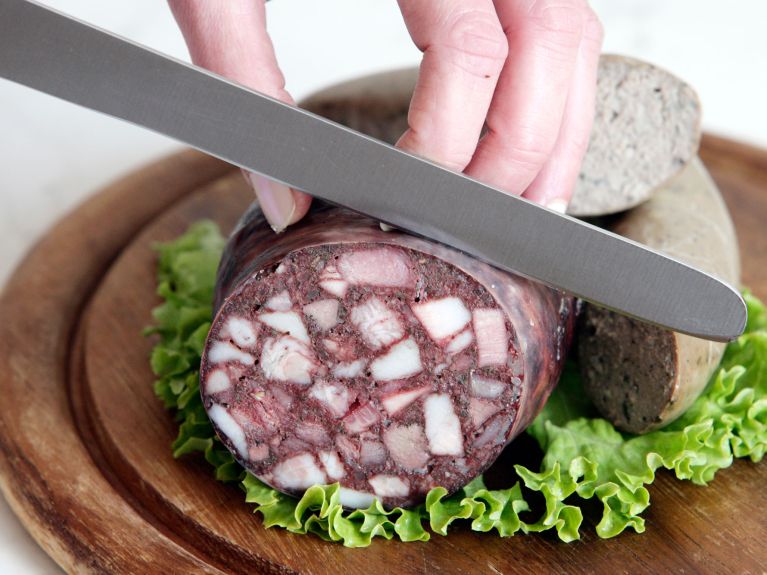 Saumagen
There is a legend that this was the diplomatic acid test for state visitors of former Federal Chancellor Helmut Kohl: Saumagen is a dish from his native Palatinate. A mass of potatoes, cured pork and herbs is pressed into a pig's stomach and then cooked. Typical side dishes are sauerkraut and fried potatoes.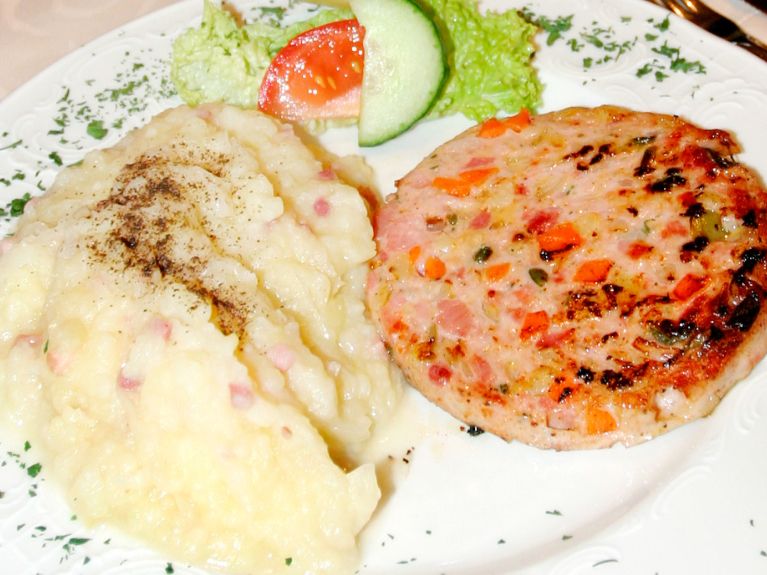 Bärlauch
Allium ursinum is a wild relative of the onion known by a variety of names in English, including ransoms, wild garlic and bear leek. In spring it fills German forests and meadows with its distinctive smell. Bärlauch can be used in a multitude of ways in cooking: as a seasoning, soup, pesto or oil. It has a very intensive taste.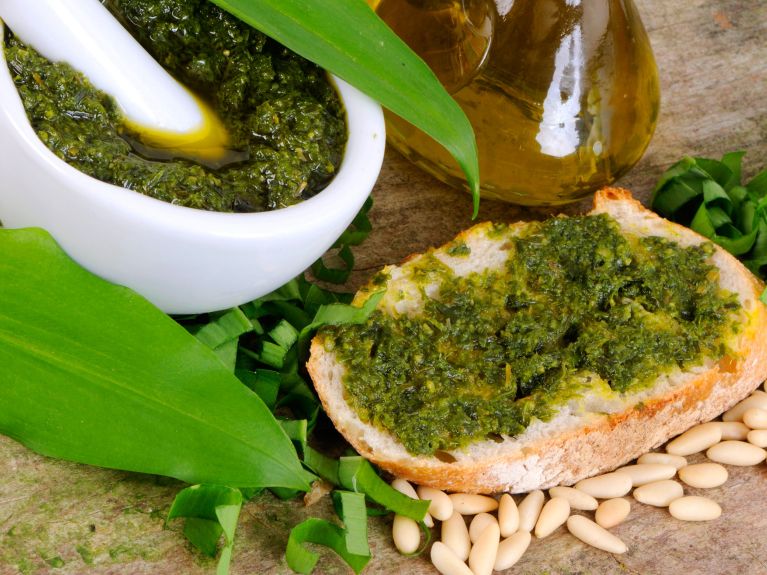 Kartoffelknödel
Kartoffelknödel could be described as potato dumplings in English. Potatoes are mixed with potato flour, butter, egg yoke, salt and nutmeg to make a thick dough. This is broken into pieces, which are formed into balls and then put into boiling water. Knödel, sometimes also called Klösse, are a traditional accompaniment to hearty meat dishes. Very filling!