"I admire the German social state"
US author Nell Zink has lived in Germany for almost 20 years. She finds it good that the gap between different lifeworlds here is not so great.
04.09.2018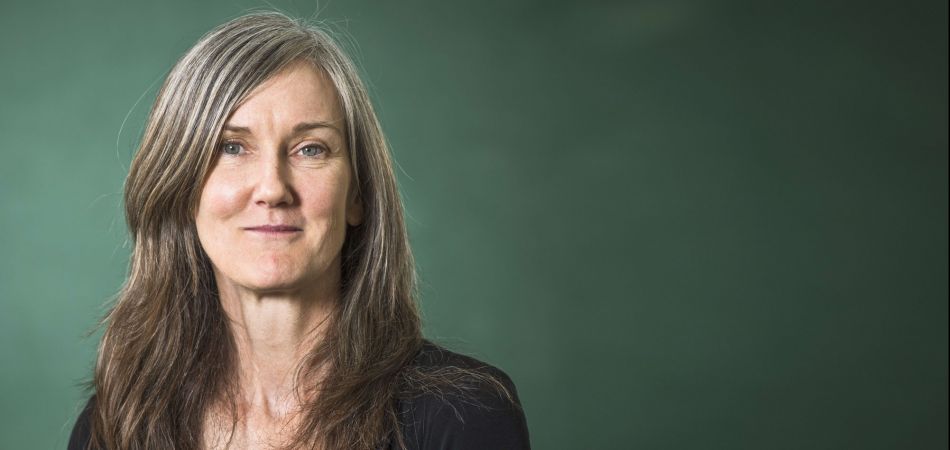 Bad Belzig has slightly over 11,000 inhabitants and lies in Brandenburg. This is where Nell Zink lives – not in Berlin as you might perhaps expect of a US author who has emigrated to Germany. Zink became famous in 2016 with her book The Wallcreeper.
Ms Zink, what did you notice most about Germany when you moved here?
There are things that strongly influence life here although at first you don't really notice them. For example: How high is the down payment when you want to buy an apartment? Or: How expensive is renting compared to buying? Housing is an existential question.
Is it easier to answer this question in Germany than in your native USA?
Very much easier – because of the German social state, which I admire. I read in the New York Times that there are only three countries in the world where nobody has to live on less than two dollars a day. Germany is one of them. A socially deprived area in Germany cannot be compared with a socially deprived area in the United States. There is not such a large gap between lifeworlds here as there is in the United States, where entire towns have been left behind.
People in the USA are taking notice of Germany.
US author Nell Zink
When you talk to people in the USA about Germany, do you find they have a realistic picture of the country?
First of all, I discover that people in the United States are taking notice of Germany. During the economic and financial crisis of 2008 the media reported on how Germany approached the problem. Previously people essentially associated Germany with National Socialism. What has also contributed to this transformation is the fact that large numbers of programmers are now going to work in the United States, young people aged around 30. If you work in that sector you know plenty of Germans. That changes perceptions.
You actively support nature conservation and are a member of the Greens. Is environmental thinking something typically German?
No. The environmental movement in the USA is very strong, even if people in Germany perhaps don't see it that way. The United States has huge natural reserves. Nature conservation in Germany is a constant struggle, one that is lost on many fronts – among other reasons, because agriculture is very powerful. Honestly speaking, I don't know why Germany has such a good reputation for environmental protection.
Interview: Helen Sibum