A musical phenomenon: Die Toten Hosen
No one could ignore their anthem "Tage wie diese" ("Days Like These") last year. The hit also catapulted the punk rock band Die Toten Hosen to the top of the list of favourite contenders for the German music award Echo 2013.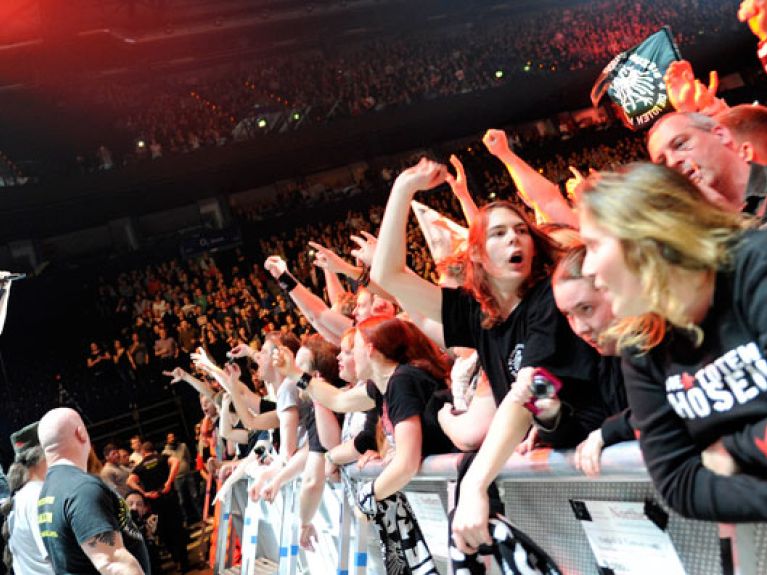 It's a song for people's collective memory. It's almost four and a half minutes long, and has it yet burned itself into many listeners' memories forever. The band sings about the euphoria of setting off together with friends, about the music and magic of the moment. The Toten Hosen's charismatic singer Campino – born in Düsseldorf to a German father and British mother – wrote the lyrics together with the actress Birgit Minichmayr. The catchy tune comes from band member Andreas "Kuddel" von Holst.
The single topped the charts in Germany after being broadcast nationwide in early 2012 at a dramatic relegation football match between Fortuna Düsseldorf and Hertha BSC. This was followed by several platinum awards and a version of the song in Spanish entitled Dias como estos. 30 years after the Toten Hosen began as rather amateurish punk rockers, the musicians have been phenomenally successful in the course of a very impressive band history. Even the German national football team chose "Days like these" as the most popular song for setting the mood for the Euro 2012 tournament.
And although some sections of the media mock the song as having the kind of melody that is perfect for singing along at raunchy stag nights, or for background music at the fairgrounds, the song "gets into you head". A music critic puts it like this: "You remember; you travel back … into the echo chamber of consciousness. This effect distinguishes good pop songs from great ones."
With this great pop song it's not surprising that the Düsseldorf-based came top in the heats for the "Echo 2013" award with seven nominations. They were also nominated for their DVD "Noches como estas – Live in Buenos Aires". The German Phonographic Academy awards its music prize Echo every year to the most successful German and international artists. The nominations are based on sales figures.
www.dietotenhosen.de
www.goethe.de/ins/gb/lp/prj/mtg/men/lau/cam/de7234368.htm
© www.deutschland.de