Handmade in Germany
Products from German manufactories are successful at home and abroad.
17.04.2013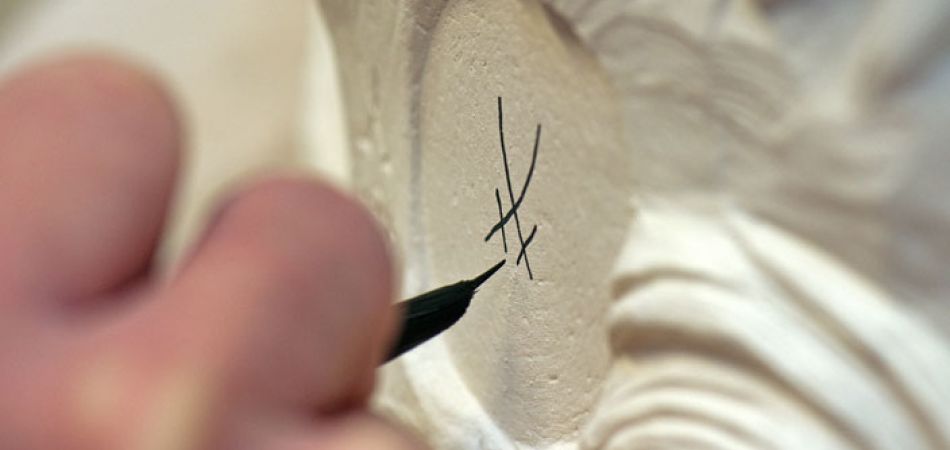 Without the manufactories of the 18th century Germany would probably never have developed into such a successful industrial nation – and "Made in Germany" would never have become such a strong hallmark of quality worldwide. Now, however, in a high-tech age characterized by mass-produced goods, German companies are setting another trend by looking back into the past: high-quality handmade products are becoming increasingly sought-after. This is perhaps because more and more high-earning consumers all over the world would like to counter the ephemeral and virtual with something durable that has character.
In Germany a dynamic sector consisting of an estimated 1,000 manufactories with a total turnover of billions of euros has established itself to serve exquisite tastes in everything from audio systems to shoes and wallpapers. Since 2010 their market success has been supported by the German Manufactory Initiative. "Made in Germany" stands for quality in German industrial production worldwide; the new "Handmade in Germany" seal is now intended to promote products that go beyond mass production, explains Michael Schröder, President of the Manufactory Initiative. Although mass products by large corporations might dominate in the Anglo-American world, the special position of German manufactories is apparent: "International magazines constantly enthuse about the high quality of handmade products from Germany. This shows that the excellent reputation of our manufactories is not without reason."
Founding members of the initiative are Welter (wallpapers), Poggenpohl (kitchens), Burmester (audio systems), Stübben (saddles), Orgelbau Klais (organs), Peter Bock (fountain pens), Kay Gundlack (shoes) and Königliche Porzellan-Manufaktur KPM (porcelain). "We aim to make clear what German manufactories stand for: the conscious and passionate production of quality products that make a positive contribution to Germany's image abroad," emphasizes President Schröder of the German Manufactory Initiative.
www.handmade-in-germany.org
www.deutsche-manufakturen.org
© www.deutschland.de