"Discover DE": Görlitz – behind the scenes
The series "Discover DE" goes on a journey across Germany: this time to the Europe City and Hollywood backdrop Görlitz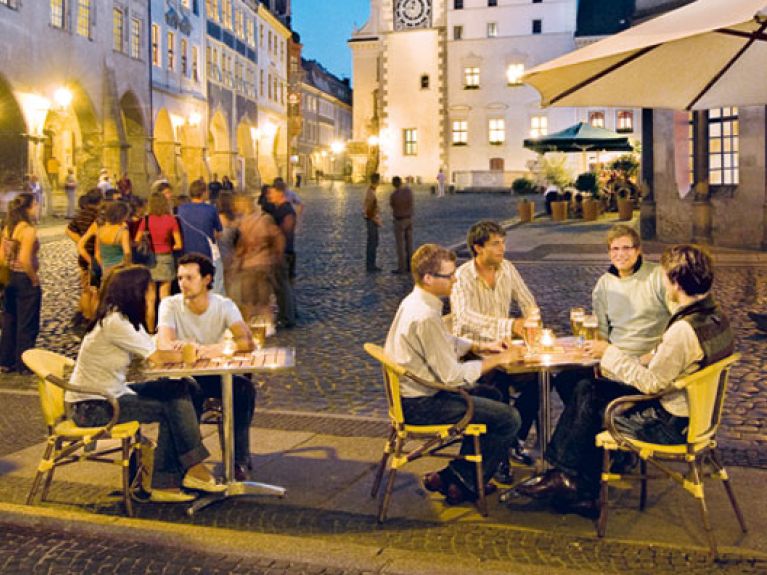 Even a small town can be a great performer, and if there were an Oscar for mutability, Görlitz on the river Neiße would urgently have to start working on its acceptance speech. After all, Germany's easternmost city has already doubled for New York, Berlin, Frankfurt, Paris and Heidelberg. Görlitz has, for example, provided the ravishing historical backdrop for Quentin Tarantino's Inglourious Basterds, Philipp Stölzl's Goethe! and The Reader starring Kate Winslet. It is Görlitz's unique Old Town that has qualified the city for such leading roles. Here, concentrated in a small space, are more than 4,000 listed buildings which tell of five hundred years of architectural history, ranging from the Gothic, Renaissance and Baroque to Jugendstil and Gründerzeit, and which the Second World War largely spared from destruction.
That the following 40 years of neglect under the GDR are hardly noticeable any longer in Germany's easternmost city is thanks to a secret and passionate admirer. Since 1995, an anonymous benefactor has annually donated half a million euros strictly earmarked solely for the renovation of the Old Town. The still preliminary result is breath-taking and rivals the Mediterranean ambience, spacious cobblestone squares, outdoor cafés, restaurants and grandezza of the historical centres of southern European cities. Yet Görlitz's approach to the past is exemplary not only in the sensitive restoration of its façades, but also in the treatment of its history of flight and expulsion, on display in the Silesian Museum.
In a city where the sun always rises a little earlier than in other parts of Germany, the future is not so far away. It is called "international understanding" and "United Europe", and can be practiced very easily with a short walk down to Neiße and over the historic bridge into the Polish town of Zgorzelec. You can even feel as if in heaven in this likeable city. But only when eating. For that is the name of a Silesian specialty, Schlesisches Himmelreich (literally, "Silesian Kingdom of Heaven"), a pork dish with dried fruit.