Germany's top destinations
Berlin, Munich, Hamburg – the cities topping the list of Germany's most popular destinations come as no surprise. But who would have had Ramsau or Oberwesel on their radar?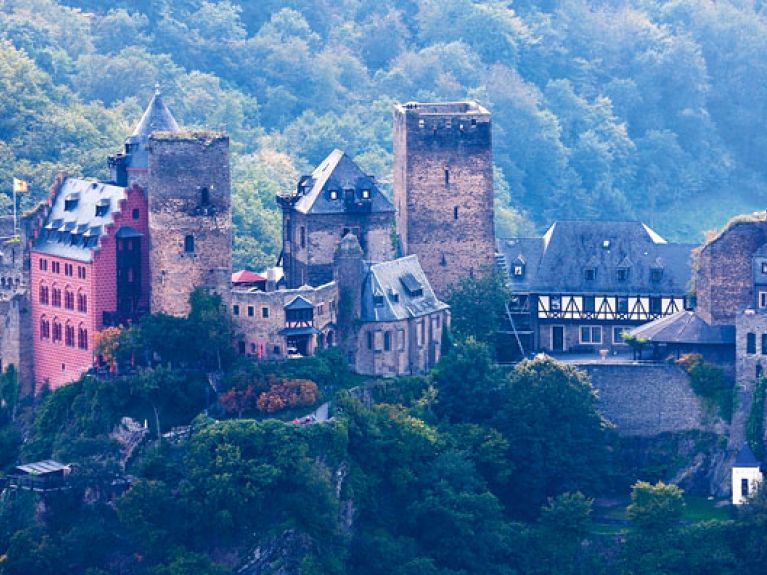 Berlin 
Everyone wants to see the German capital: Berlin tops the rankings of Tripadvisor, the world's largest portal for travel reviews. And the incredibly multi-faceted 3.4-million city deserves it, too. Great German monuments like the Brandenburg Gate and the Berlin Cathedral, structures like Alexanderplatz and the East Side Gallery, art treasures like the Pergamon Altar, but also the subculture and scene make the city on the Spree worth a visit.
Dresden
It just missed out on a medal, but managed an excellent fourth place behind Munich and Hamburg: Dresden, city on the Elbe, has more to offer than the Church of Our Lady and the Semper Opera House. Although large sections of the city were destroyed in the Second World War, it still showcases Renaissance and Baroque architecture in its historical centre. Some of Germany's best restaurants and hotels are to be found there.
Frankfurt am Main
Up, up and away? That might seem the most obvious thing to do in the city with the biggest airport in Germany. But if you turn your back on Frankfurt am Main too hastily, you will be doing the city an injustice. The fact is that 'Mainhattan' has a huge amount to offer its guests. The banking city with its many museums is an internationally renowned city of culture. And the diversity of its night life ranges from cosy apple-wine pubs to alternative punk dives.
Ramsau
The town in eighth place on Tripadvisor's ranking of Germany's most popular tourist destinations shows that tourists are not only attracted to the big cities in Germany.  The small town of Ramsau in Berchtesgadener Land has barely 2,000 inhabitants, but it offers impressions of a Germany straight out of a picture book: spectacular mountain scenery, fathomless lakes, deep forests and pastures resplendent with wild flowers. No other place can match its recreational value for skiers and snowboarders, hikers, mountain bikers and climbers.
Oberwesel
Surprisingly, Oberwesel has also made it into the top ten. Ober-where? Yes, the romantic town with its 3,000 inhabitants in the Upper Middle Rhine Valley – a UNESCO World Heritage Site – is a real insider tip. The question is for how long? After all, the mediaeval flair within the beautifully preserved city walls, parts of which can be explored, has catapulted the town in Rhineland-Palatinate to ninth place. Partly because, perhaps, physical activities in the popular hiking region are more often than not rewarded with a wine-tasting session.