Learning democracy
The programme "Dialog macht Schule" (Dialogue Catches On) teaches children how to resolve conflicts and help shape society.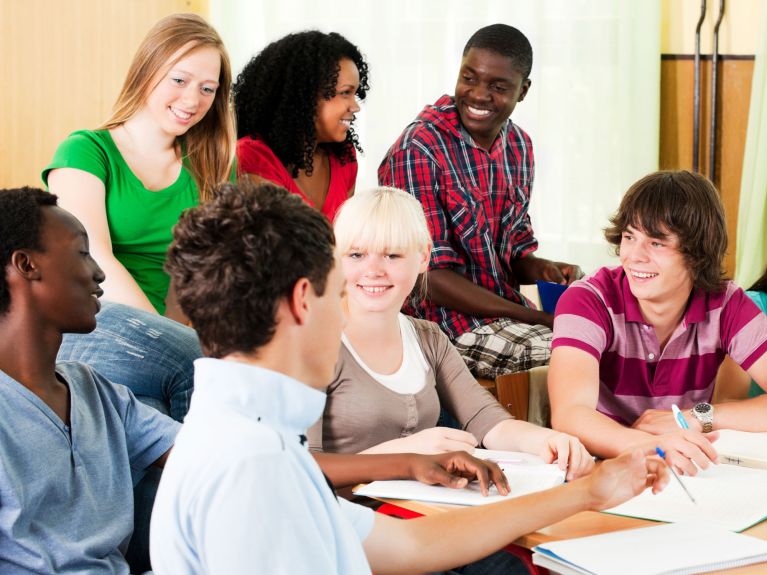 The programme "Dialog macht Schule" (Dialogue Catches On) helps schoolchildren to develop democratic thinking and action. The Federal Government-funded programme exists in five cities. A conversation with its co-founder and General Manager Hassan Asfour.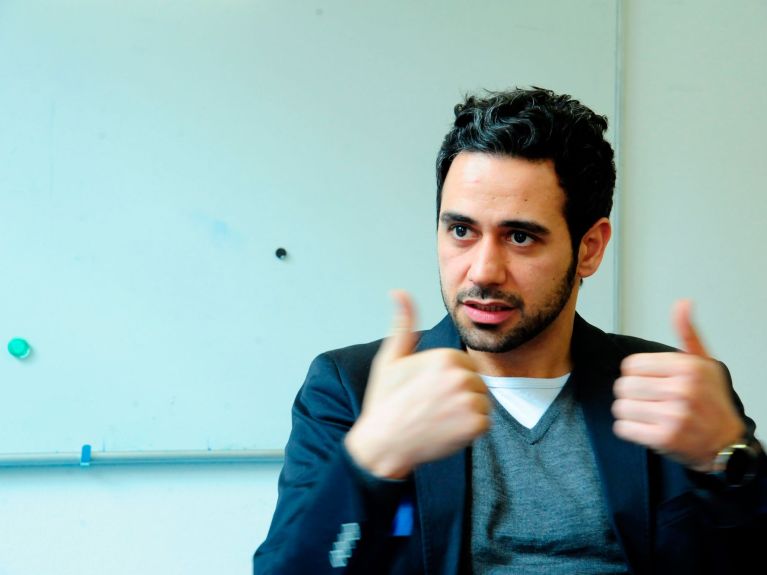 Mr Asfour, what are the goals of "Dialog macht Schule"?
This democracy education programme is about working in what are called "dialogue groups" over a period of two years with children and teenagers in schools that are in a difficult socio-spatial position. We want to introduce them to society and politics through themes from their own lives. The goal is that they learn to form their own opinions and make critical judgments in order to be able later on to help shape society as citizens.
How do the dialogue moderators go about this?
Students are trained by us as dialogue moderators. They build up trust with the kids and build on topics that interest them. For example, when schoolchildren are talking about a movie, an actor, or an actress, this can turn into a conversation about gender roles and justice: what happens when you marry someone who has a different religion and how do you raise the children? And then the whole thing is suddenly highly political. The dialogue moderators then work up the topic with the kids.
Why is your programme so important to society?
We have an increasing number of children and adolescents who were born and raised in Germany but do not feel that they are an equal part of society. Often, conflicts are ignited by values. To promote a sense of belonging, we work with them on a long term basis. This gives us enough time to create a level of trust and to go deeply into sensitive issues. Our message is: we give you space and a sympathetic ear.
Can you give an example?
A class dealt with discrimination and racism, made posters and registered a planned demonstration. The police blocked the road for this little demonstration, local residents waved to the kids from the windows. They don't meet so often with people interested in their thoughts and concerns. It's a prime example of kids getting some positive attention because they did a great job. This gives them the biggest sense of achievement and a beautiful experience of self-efficacy, and we want to lead them there.
Interview: Christina Rath