Europeans in Germany: 
the face of diversity
Their creativity and dedication make Germany richer: five people from other European countries who live in Germany.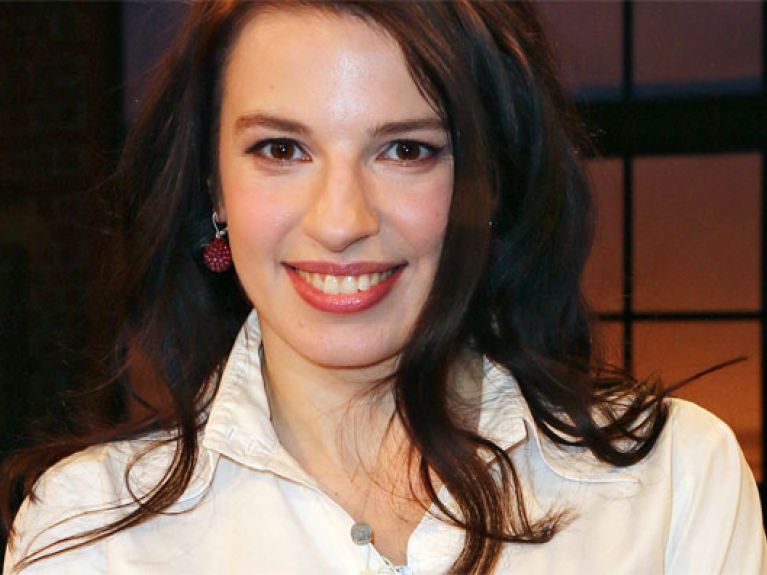 MARINA WEISBAND
The politician was born in Kiev but moved 
to Germany with her family when she was six years old.
Marina Weisband says she thinks in three languages: English, Russian and German. That she is confused herself sometimes is of course pure understatement. Weisband was political director of the Pirate Party, which she left to complete her psychology degree – and 
write a book. Wir nennen es Politik (We Call It Politics) 
is about democracy in the digital world. Weisband is also involved in the ­political education of young people.
ROMAN LIPSKI
The artist was born in 1969 in Nowy Dwór Gdański, Poland. In 1989 he emigrated to what was then still called West Berlin.
Roman Lipski knows what it means to make a fresh start in a foreign country, so when the Berlin Uni­versity of the Arts organised courses for refugees in spring 2016, he joined in as a teacher. He listened to the concerns of the artists from Syria and other countries and tried to inspire courage. Lipski knows that the path to success is long. He has successfully taken that path – today his works are on show in exhibitions worldwide.
LAURA GARAJOVÁ
The 17-year-old schoolgirl was born in Slovakia and holds a scholarship from the START Foundation.
She is involved with refugees, is 
a sports trainer and helps children with their homework. Of course 
Laura Garajová also goes to school, so you wonder how the 17-year-old copes with all that. She has learned to be persistent. When she and her family came to Germany from Slovakia in 2012 she hardly spoke a word of German. Today, in perfect German, she tells us what her plans are for the future: to do internships, study medicine and go abroad. She is supported in this by the START Foundation. Their scholarships help young immigrants to organise their path through education.
SHARON DODUA OTOO
This British woman living in Berlin surprisingly won a major prize for German-language literature.
Sharon Dodua Otoo was regarded 
as an outsider in the competition for the 2016 Bachmann Prize, which is endowed with 25,000 euros. She certainly did not expect to win the prestigious literary award, especially as she was not even familiar with the prize or its long history. Sharon Dodua Otoo was born in London in 1972 and lives with her family in Berlin, where she works at the Regional Centre 
for Education, Integration and Democracy (RAA). Among other things, it implements programmes to promote language learning at school. After the award ceremony, she said that writing a novel had always been her dream.
ANA PLASENCIA
The TV presenter grew up on 
Tenerife and is today the face of a globalisation news programme.
"You can feel at home everywhere," says Ana Plasencia. She should know, because she was born in Frankfurt am Main in 1974 and grew up on Tenerife where she attended a German school. In the early 1990s, Plasencia came back to Germany to study in Berlin. Today she works as a presenter for the broadcaster Deutsche Welle (DW). She is well aware of what multicultural life and international connections mean. As presenter of the DW Global 3000 programme, 
she lends globalisation a face.