Jazz in Germany
The German jazz scene lives from international influences.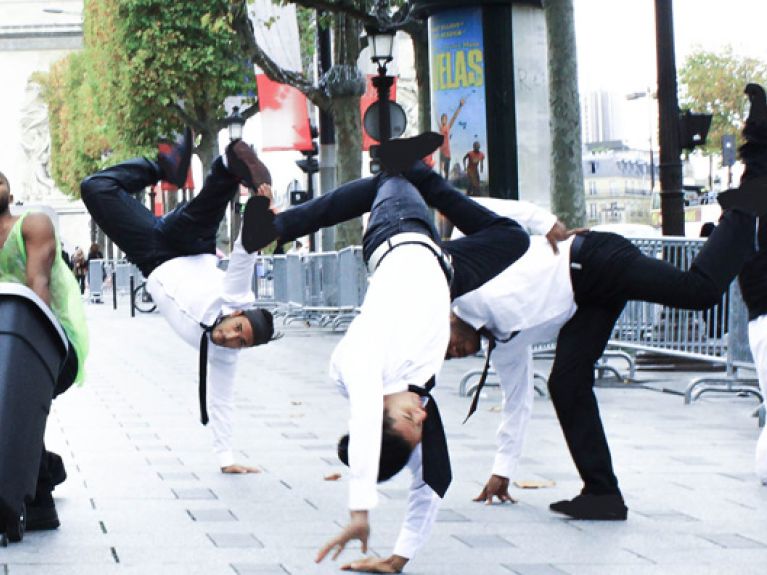 Rabih Lahoud is an intermediary between traditional Arab music and contemporary jazz. After being born and growing up in Lebanon, the musician studied in Düsseldorf, Kassel and Rostock. An improvisation course with composer and trumpeter Markus Stockhausen led Lahoud to discover the power of the voice and he began a career as a singer. Rabih Lahoud, who now lives on the Rhine in Monheim, gives the jazz ensemble Masaa (Arabic: evening) its lyrical sound. He is one of the artists who make German jazz so rich.
The jazz scene in Germany lives not only from international influences, but traditionally also from its strong regional centres: Frankfurt am Main was shaped by the avant-garde school, Hamburg focused on modern mainstream. The acid jazz movement found a home in Hanover, while Wuppertal represents free jazz. Berlin has become attractive for many international artists. The scene is vibrant. It dynamism is demonstrated by the jazzahead! specialist music fair in Bremen, which has developed into one of the world's most important jazz gatherings over the last ten years. France is the partner country in 2015, and visitors are expected from 50 different countries.
Music as part of the culture of welcome
Initiative Musik is a non-profit association in Germany that has been funding up-and-coming artistic talent in the pop, rock and rock scenes since 2008 on behalf of the Federal Government. It focuses on music as part of the culture of welcome and supports international artists who have found a new home in Germany for their musical traditions. They are artists like Rabih Lahoud – and Lily Dahab. Tango, folk, singer-songwriter poetry and Argentinian rock have left their mark on the music of this Berliner by choice with roots in Buenos Aires. Another impressive example is the 18-member Andromeda Mega Express Orchestra. This is where world citizens of jazz play together – for example, Daniel Glatzel. His mother, an opera singer who came from Korea, sat him in front of the piano at an early age. When the 31-year-old composer and multi-instrumentalist talks about his orchestra today, it sounds like a comment on the whole German jazz scene: "When we really get into it with enough feeling, we break through into unexpected territory."
Jazzahead! specialist music fair from 23 to 26 April 2015 in Bremen