Jewish Life in Germany
Immigration and reorientation have changed Jewish society and culture in Germany and made it more diverse.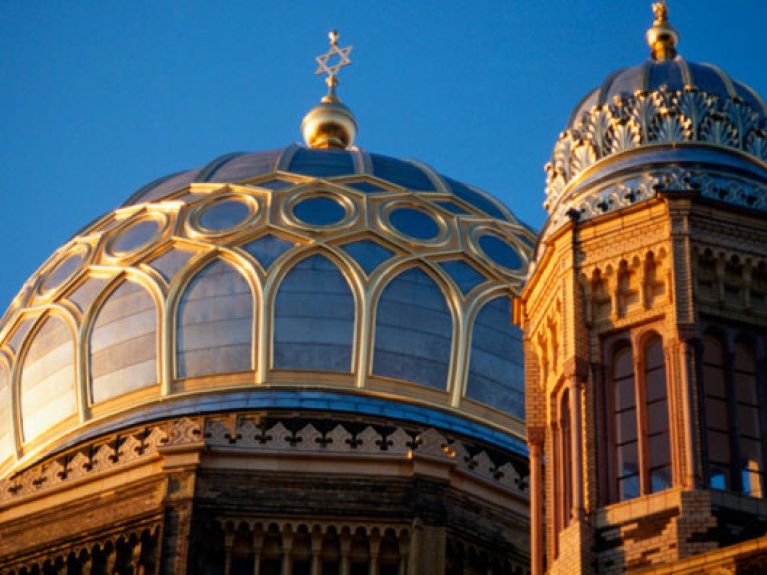 "Everybody talks about integration. We live it." Dieter Graumann sounds confident when he is asked how he would describe Jewish communities in Germany today. The 62 year-old Graumann has been President of the Central Council of Jews since the end of 2010 and is thus the head of the largest Jewish umbrella organisation in Germany, comprising more than 100 communities.
Graumann, who was born in Israel and grew up in Frankfurt am Main, champions the continuity of Jewish life in Germany: he stands for a modern Judaism that seeks to inspire the young generation for the communities and foster the integration of immigrants. In the past 20 years it has been Jewish families mainly from Eastern Europe and the former Soviet Union that have come to Germany and raised the number of members of Jewish communities from 30,000 to about 105,000. Immigration and religious differentiation have led modern Judaism in Germany step for step out of the shadow of the Holocaust, which is commemorated every year on the International Day of Remembrance for the Victims of the Holocaust on 27 January, and made German Judaism even more diverse.
Important centres of Jewish life and culture are Munich and Berlin. In the Bavarian capital the Jewish community has an attractive ensemble of buildings in the middle of the city, consisting of a synagogue, the Jewish Museum and a community centre. In Berlin, the largest Jewish community in Germany, members have taken part in the Jewish Culture Festival every year since 1987 and so made possible an encounter with Jewish music, literature and exhibitions.
Jewish religious education in Germany is currently experiencing a remarkable upsurge: thus, for example, the Berlin-Brandenburg Centre for Jewish Studies was opened in Berlin in mid-2012. The institution conducts research in Jewish theology, history and culture, and will be funded by the federal government until 2017 with a total of approximately seven million euros.
International Day of Remembrance for the Victims of the Holocaust, 27 January 2013
www.zentralratdjuden.de
www.zentrum-juedische-studien.de
© www.deutschland.de