Sharing and Exchange in Weimar
Over 300 experts will discuss "sharing" and the foundations of human cultural practice at the Kultursymposium organised by the Goethe-Institut.
31.05.2016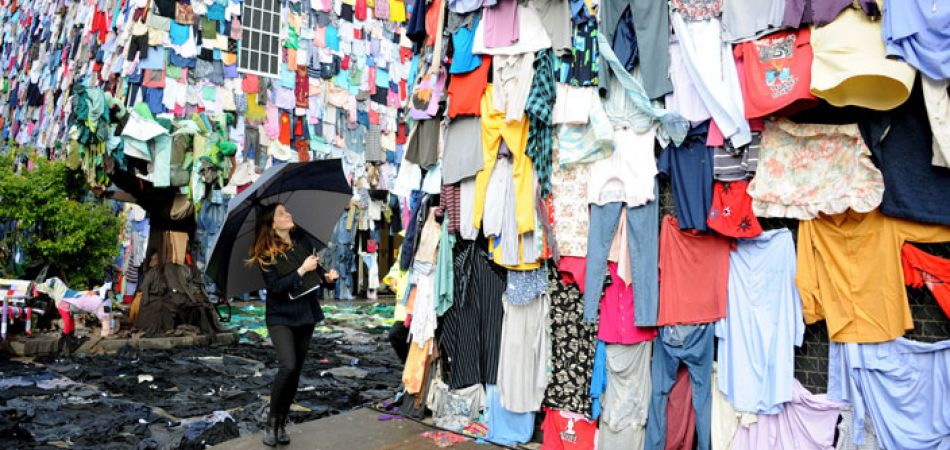 Why do humans exchange and share? This is the question that the Goethe-Institut Kultursymposium in Weimar aims to answer. The symposium kicks off a new series of events and brings international experts from the Goethe-Institut network to Germany for the first time to discuss global social issues. For three days, in 75 different events, renowned guests from the worlds of business, culture and politics will examine the subject of "Sharing and Exchange" as timeless and universal foundations of human cultural practice and also discuss ideas and proposals.
Kultursymposium Weimar is open to all interested parties and is held every two years. Conventional events such as lectures and panel discussions at 15 venues in Weimar will be complemented by fish-bowl discussions, exchange performances and other artistic interventions. Views from different cultures were sketched out in advance at numerous events organised by the Goethe-Institut abroad.
Establishing and deepening relations
"Human existence is realised in sharing and exchange – in other words, not only in trading goods for mutual benefit, but primarily to establish, maintain and deepen relations with others," says Andreas Ströhl, Project Leader of Kultursymposium Weimar. What becomes obvious in emergency situations or among refugees applies universally: "Exchanging and sharing are existential needs and anthropological constants, communicative and social gestures that are meant to give life meaning." Whenever people talk about exchange and sharing today, you soon hear the term "sharing economy". It describes a better, cleaner, resource-friendly economy that benefits both the planet and humans.
Speakers at the opening of the Kultursymposium will include Czech economist Tomáš Sedláček and American social theorist and bestselling author Jeremy Rifkin. Against the background of migration, flight and growing inequality, Italian globalisation critic Antonio Negri asks the question: "What are we prepared to share?" Michael Hüther, Evgeny Morozov and Ulrich Schwalbe will discuss "Sharing, Market and Rules". Discussions then follow using the World Café cooperative workshop method.
Exchanging values and ideals on a smartphone
We can also look forward to "Being Faust – Enter Mephisto", a game created by Korean game developer Nolgong in collaboration with the dramatic advisor Benjamin von Blomberg. It enables players to exchange values and ideals on their smartphones. The game celebrates its German launch in Weimar.
Goethe-Institut Kultursymposium Weimar from 1 to 3 June 2016