Udo Lindenberg on tour
At 70, Udo Lindenberg is still rocking Germany with his "Keine Panik! Tour 2016".
13.06.2016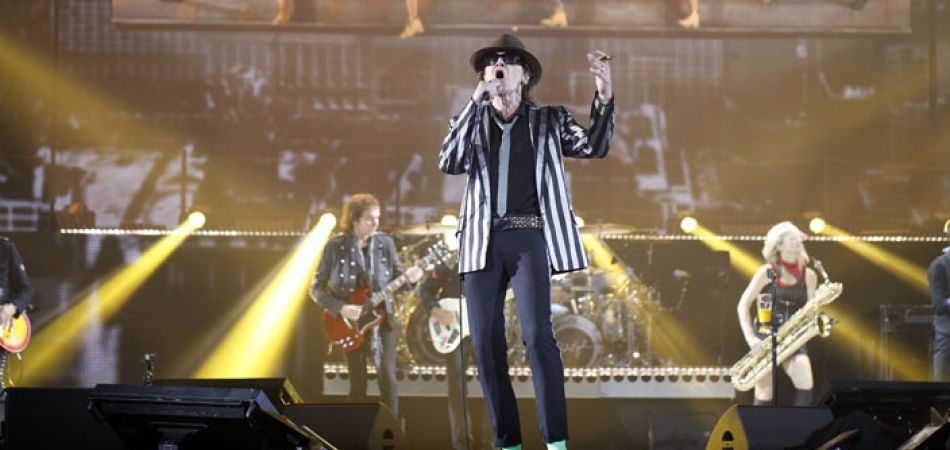 A two-and-a-half-hour show with ten encores in sold-out stadiums packed with tens of thousands of fans: not long after his 70th birthday, Udo Lindenberg is rocking Germany's stadiums for (perhaps) the last time. Following an opening concert at the Veltins-Arena in Gelsenkirchen (the stadium which is home to FC Schalke), Lindenberg is playing venues such as the Olympiahalle in Munich, the Volksparkstadion in Hamburg, the TUI Arena in Hanover and the Festhalle in Frankfurt am Main. Joining him on stage are old friends such as the rock star Marius Müller-Westernhagen and the comedian and singer Otto Waalkes – and naturally he will be sporting his trademark hat, sunglasses and sports jacket.
Decades of success
Lindenberg was one of the first singer-songwriters to write rock music with German lyrics in the 1980s. Creative, cool, catchy and somehow different: Lindenberg's ability to put stories about society and about his own private life into songs with such clever wordplays was as fascinating back then as it is today. After taking some "time out", Lindenberg made a comeback eight years ago. The two albums he has brought out since then, "Stark wie Zwei" (2008) and "MTV Unplugged – Live aus dem Hotel Atlantic" (2011), made it to number one in the album charts, and more than half a million fans have thronged to the indoor and stadium concerts he has staged in the past three years. "Stärker als die Zeit", his latest album that was released in April 2016, also went straight to the number one spot in the album charts and has already achieved platinum status.