Volunteering at the World Games
Thousands of volunteer helpers make sporting events possible in the first place - and this is also true of the Special Olympics in Berlin.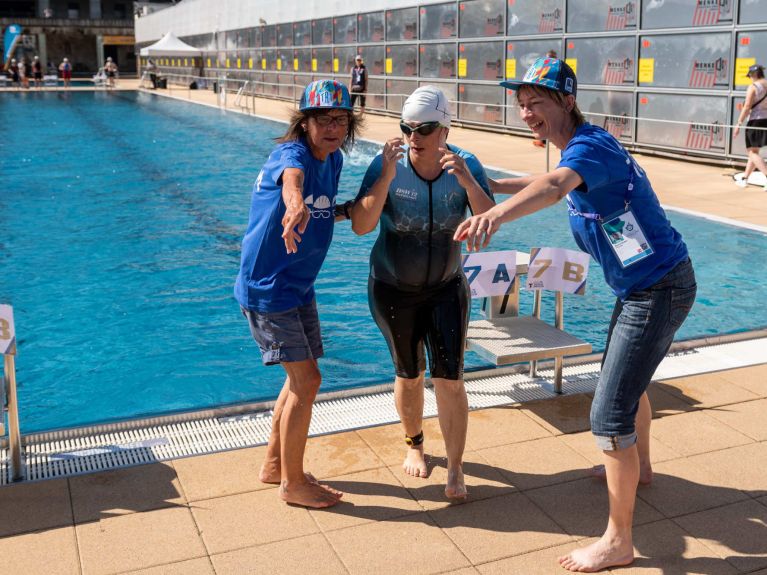 The Special Olympics would be impossible without all the volunteer helpers. At the World Games for people with intellectual and multiple disabilities, 16,000 volunteers ensure that the competitions between the 7,000 athletes in Germany go smoothly and according to plan. We asked three volunteers what their jobs will be there and why they are getting involved.  
New role for athletes' representative Juliana Rössler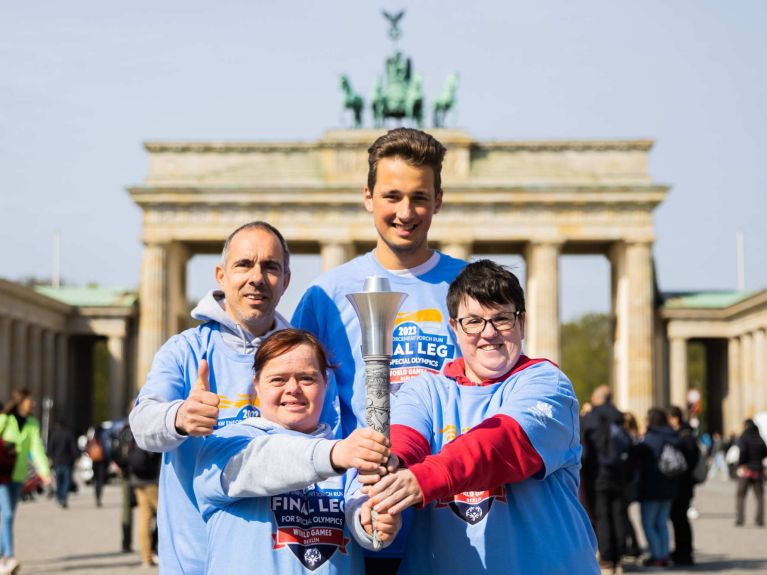 Juliana Rössler took part in Special Olympics competitions herself as a canoeist, and now has a new role as a volunteer. As an athletes' spokesperson, she represents Special Olympics Germany (SOD) even though she is not able to compete for medals herself this time. "I have always been an athlete, and now I have a different role. It's all still very new to me," the Berliner says. "I'm so excited to see what happens behind the scenes."
Experiencing the National Games in Switzerland 
Last year already saw Marianne Zahnd volunteer at the National Games of the Special Olympics movement in Switzerland. "The participants were so pleased and were totally open in the way they approached us volunteers," she recalls. At the World Games in Berlin, she will now be helping out at congresses such as the Global Forum for Inclusion. One reason she gets involved is the community spirit among the volunteers: The volunteers are really like a small community. Having the chance to experience emotions up close and personal together with the other volunteers is always a great motivation for her, she explains.
Key experiences at the Special Olympics 
Gabi Lehmann was keen to get involved and volunteer at the local level: "After all, it's not every day that something like this is hosted by your own country." That's why she has come to Berlin for two weeks from southern Germany. She knows from experience how enriching it is to volunteer at the Special Olympics: She already had some "key experiences" at last year's National Games. For example, questions asked by a disabled man at the time showed her "that it is also possible to view the world entirely differently".