Germany – land of bicycles
More and more people are using their bikes – facts about Germany, land of bicycles.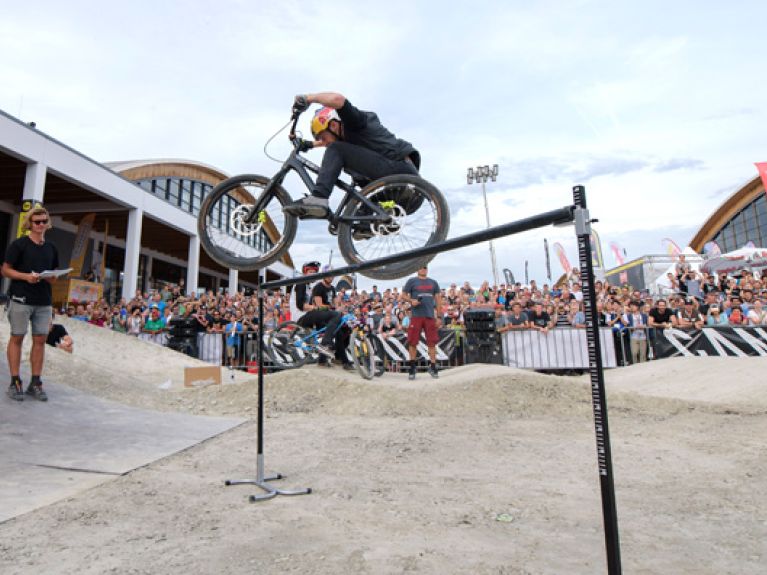 Germans own 72 million bicycles. In purely statistical terms, therefore, almost every one of Germany's 82 million inhabitants has a bike. The most common types are trekking and city bikes, but e-bikes are quickly catching up as their target age group grows younger. The number of e-bikes is estimated to be over 2.5 million. Strong growth is also being registered by cargo bikes – in other words, special bicycles that are used to transport children or shopping.
Fast cycle routes are being planned above all in metropolitan regions. One showcase project is the RS1 in the Ruhr District, which is meant to link Duisburg in the west and Hamm in the east. The first section between Mülheim an der Ruhr and Essen has already been opened. When completed, the 102-kilometre-long route is planned to replace 55,000 car journeys a day and will have cost roughly 180 million euros.
The undisputed bicycle capital of Germany is Münster in Westphalia. It has twice as many bicycles as inhabitants, namely 500,000. Over 100,000 people here travel by bike every day. No other German city has such a well-developed network of cycle paths.
The annual meeting place for Europe's bicycle industry is Eurobike, the leading trade show held in Friedrichshafen every summer. Over 42,000 trade visitors and almost 35,000 bike fans came to the fair in 2016 to find out about the latest trends.
Entdecke DE: river cycling tours