Fighting for a fair world
Jewellery made of sand and a restaurant that uses left-over food: how young people are committed to making the world a better place.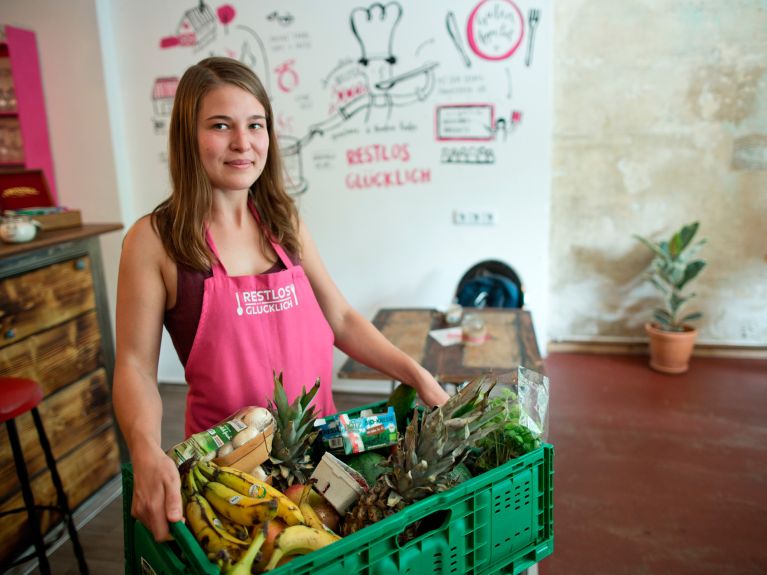 Germany. "That's not fair!" Many of the volunteers who take part in exchange programmes return from the global south with an impression of the negative sides of globalisation and a desire to change something. Through its Fairwandler prize, the Karl Kübel Stiftung pays tribute to young people who fight for a fair world. They receive 2,500 euros and practical support. We present the four prize-winners in 2018: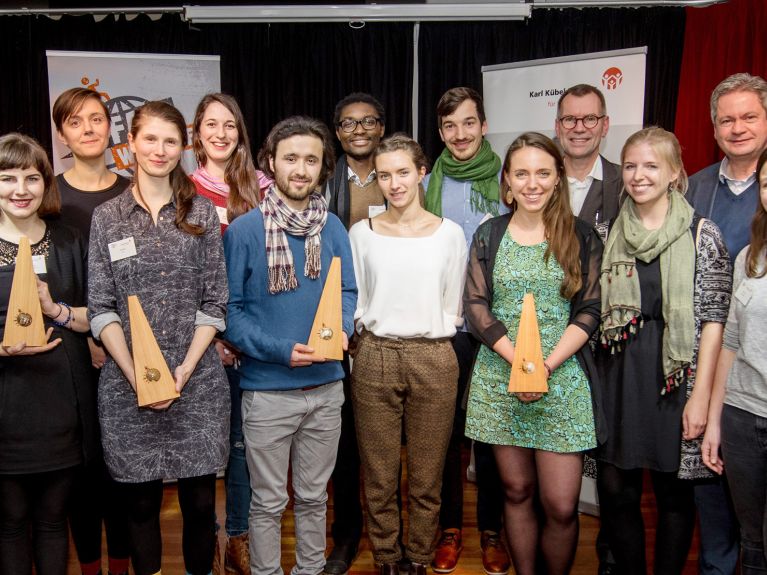 Jewellery without exploitation: Kauri
"They'd better not get wedding rings made of gold", thought Tina Boes to herself when friends announced they were getting married. During a stay in Peru, she had gained an impression of how seriously gold mining violates human rights and environmental laws. Together with two fellow students, Tina – a graduate of Folkwang University of the Arts in Essen – established "Kauri", an online market place for fair trade jewellery made of sustainable materials. Its latest project: wedding rings made of sand!
Changing perspectives: Multi-Schulung Flucht
Is it not absurd for people to lecture on migration when they are not affected by it at all themselves? Felix Popescu had already been active in political education for some time when this question occurred to him. It prompted him to launch the Multi-Schulung Flucht project. It educates refugees and young people from Germany in joint groups so that they can go out into schools and teach pupils about the causes of migration and about racism.
Fighting food waste: Restlos glücklich
When working in a café, Christine Lutz was often forced to throw away surplus cakes and pastries that were still perfectly good to eat. "I was shocked." Ever since this key experience, she and the rest of the team at "Restlos glücklich" have been fighting against food waste. The non-profit organisation teaches children and adults how to use food responsibly, provides cookery courses and runs a restaurant in Berlin where tasty dishes are prepared using food that would have otherwise been thrown away.
Improving the world in tandem: GlobalMatch
Working together on an equal footing rather than providing one-sided development aid – this was the intention of students from Munich when they founded the GlobalMatch online platform. It directly connects people from the north with those from the south, allowing them to share knowledge, find tandem partners in their specialist fields and launch joint projects. Its initiator Katharina Jung and 30 volunteer team members want to expand GlobalMatch so that it becomes a professional NGO for sustainable development.