A very big move
250 German soldiers, six fighter jets and an aerial refuelling tanker are moving from Turkey to Jordan. Colonel Frank Gräfe is in charge of coordinating the move.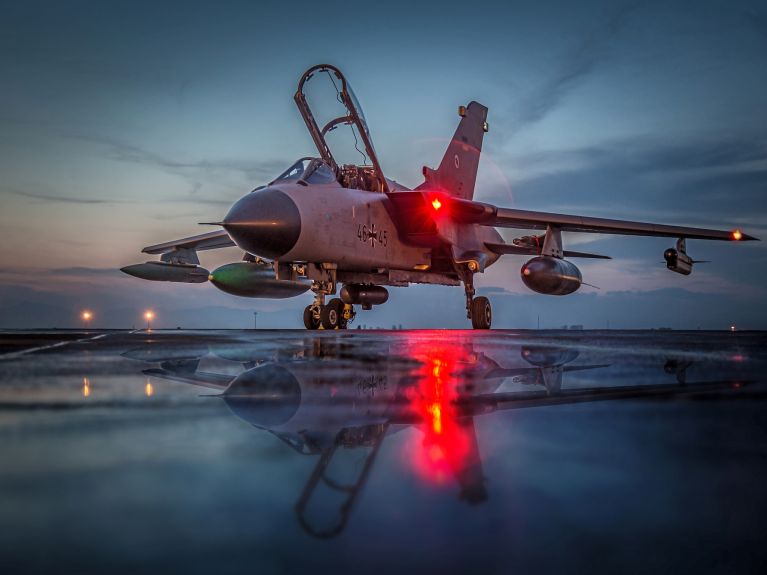 Since December 2015, Germany has been part of the global coalition against the so-called "Islamic State" group (Counter Daesh). The soldiers of the German Armed Forces had been stationed at Incirlik air base in Turkey, supporting the coalition with a tanker aircraft and reconnaissance flights. In early June 2017, Germany's federal government decided to withdraw from Incirlik because the Turkish government had refused to allow members of Germany's parliament to visit the base. Instead, 250 soldiers, six Tornado fighter jets and a tanker will be stationed at Al-Azraq air base in Jordan. As head of the advance party, Frank Gräfe spent one and a half months at the Jordanian base preparing for the move. He is delighted by how cooperative his Jordanian partners have been.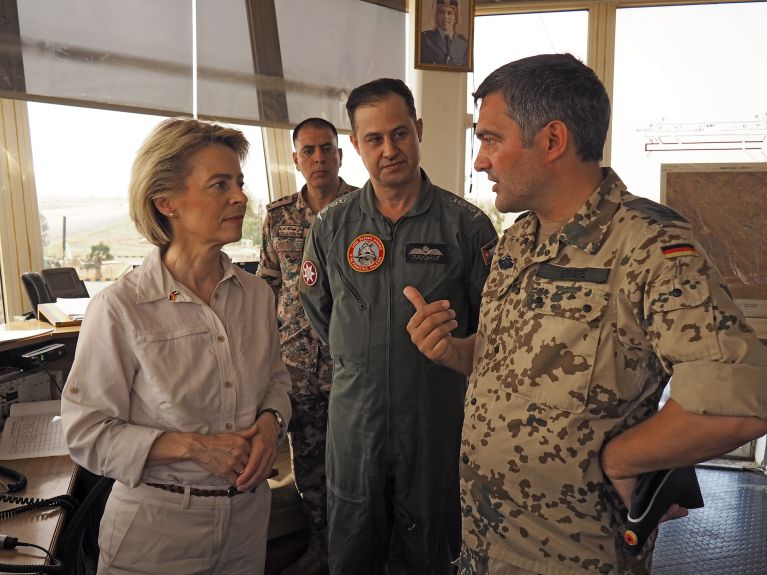 Colonel Gräfe, an entire company of 250 soldiers and several aircraft are in the process of moving from Turkey to Jordan. Could you give us some idea of how such a big move is carried out?
This really is something special because as far as I know we have never before embarked on such a move during an ongoing operation. Once the political decision had been taken, we relocated very quickly without spending a long time preparing the move. The most important thing was to minimise our operational downtime, and this worked out very well. I was in Jordan for the first time on 8 June 2017, the tanker aircraft began flying missions out of Jordan less than five weeks later, and now, two months on, almost 100 soldiers are in Jordan. By the end of September we will have withdrawn all our soldiers and all our equipment from Turkey.
When will the Tornado jets embark on their first mission from Al-Azraq?
We are currently in the process of moving the Ground Exploitation Station from Turkey to Jordan. An essential part of our mission, I describe this as the "heart" of our operational contingent, as this is where soldiers analyse the aerial photographs taken by the Tornados. Dismantling this station and then reinstalling it elsewhere is a highly complex task. Only when it is ready for operation again will we need the Tornados on site. Until this happens our duties will be assumed by our allies. At the latest, the Tornados will be flying missions again out of Jordan from October 2017.
You have spent 46 days at the Jordanian base. What can the soldiers expect there?
I am really delighted by how hospitable the Jordanians are, how warmly they have welcomed us and how well they have cooperated with us. We arrived there without having done much in the way of preparation, yet the Jordanians have given us such great support that the tanker is already back in operation. Jordan is a fascinating and hospitable country where the troops will have many opportunities to experience some wonderful culture and history when not on duty.
The air base is situated only around 50 kilometres south of the Jordanian-Syrian border. What is the situation as regards safety?
Jordan is one of the safest countries in the region. Of course, military operations are never entirely without danger, but we do everything we can to ensure the protection and safety of our troops. I have always felt safe there.
Facts about the new air base
 
Location: Muwaffaq Salti Air Base near Al-Azraq, Jordan. According to the Jordanian military, the air base was already used in 1928 by Thomas Edward Lawrence, the legendary Brit who came to be known as Lawrence of Arabia. The region is considered to be the ideal location for a military base thanks to its good visibility and fine weather. Al-Azraq was developed as a major military air base in the late 1970s.
Mission objective: to support the anti-IS coalition with military reconnaissance. German army Tornados fly over cities, streets and bridges in Syria, taking photographs that are then analysed by soldiers.
The heart of the mission: the Ground Exploitation Station (GES), where aerial images from the Tornados are checked, viewed, sorted and analysed.
250 soldiers
6 Tornados
1 aerial refuelling tanker aircraft
Interview: Marie Busse