Flashpoints of foreign policy
250 politicians and experts will soon be discussing the state of the world – and possible consequences of Germany's domestic political situation for Europe.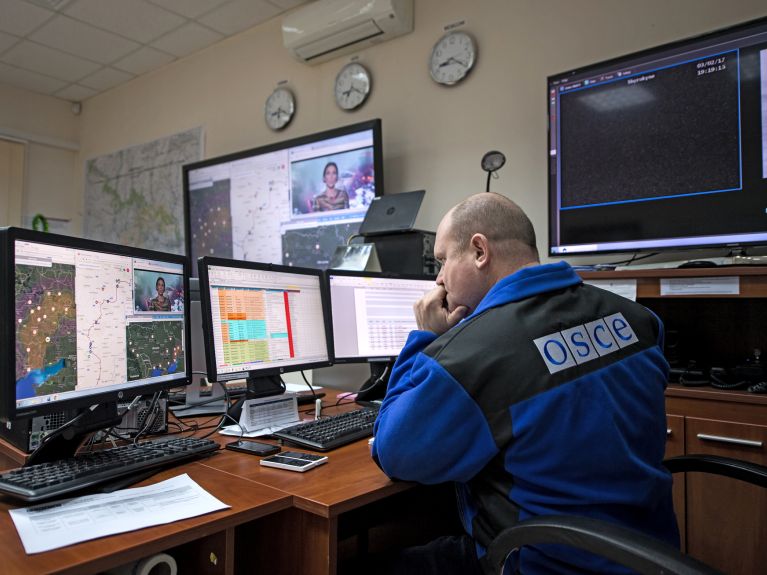 Germany. Has Germany been preoccupied only with itself since the last federal election and its struggle to form a new government? The impression is deceptive! The Körber Foundation and the German Foreign Office will be holding the Berlin Foreign Policy Forum on 5 December. After an opening speech by Federal Foreign Minister Sigmar Gabriel, the most important foreign policy challenges will be discussed by international politicians, government representatives, experts and journalists:
 
What does the future hold for the European project?
What is the state of transatlantic relations?
What are the security prospects of countries in eastern Europe and the Balkans?
What lessons from history can contribute to conflict resolution in the Near and Middle East?
How can a military escalation with North Korea be prevented?
What might the consequences of Germany's uncertain internal political situation be for Europe?
Where Europe's security is in danger
It is not possible to draw a clear line between domestic and foreign policy. Partners around the globe rely on Germany's commitment and decisiveness. "All over the world, conflicts are smouldering, and they won't get any better if we just look away," explains Lorenz Hemicker, political editor at the Frankfurter Allgemeine Zeitung. As a security-policy expert, he will chair the discussion on "Line(s) of Defence: Securing Europe and its Neighbourhood" in Berlin. Its core topics will be the fear of a new Cold War, the conflict between Russia and Ukraine, and the refugee crisis.
"Where do the dangers lie? Perceptions on this differ between the EU Member States," says Hemicker. On NATO's eastern border, the Baltic states and Poland are worried about Russia, while the Balkan states on NATO's south-eastern frontier are under additional pressure as a result of the inflow of refugees. The Republic of Macedonia helped close the Balkan refugee route and now expects a closer association with the EU.
Ukraine: bone of contention
A panel discussion with representatives of Germany, Russia, Macedonia and former NATO Secretary General Anders Fogh Rasmussen will make dialogue possible. "The hope is that we can at least find the beginning of a road along which we can move forward together," says Hemicker. He cites an example: "Ukraine is the biggest bone of contention between Russia and the EU. It would be a great step forward if a consensus could be found on the deployment of a UN peace-keeping force in the Donbass region."
Watch, listen and join the conversation!
The event will be broadcast by video live stream in German, English and the original languages. Anyone can ask questions and join the discussion on Twitter under the hashtag #berlinfpf.
 
Berlin Foreign Policy Forum 2017, 5 December 2017