A fresh spirit at the ECB
Christine Lagarde becomes President of the European Central Bank in Frankfurt. Maybe a stroke of luck, as she has key qualities.
Claus Hulverscheidt / 24.10.2019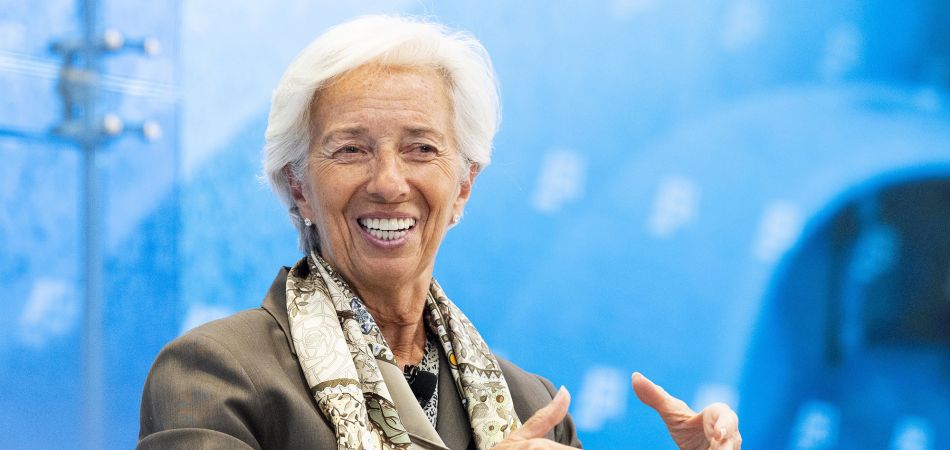 The atmosphere in the next few months will feel like a tough uphill climb at the European Central Bank (ECB) in Germany's financial centre Frankfurt am Main. Christine Lagarde is indeed a leader who can bring the staff together and inspire them in their work. That is one of the reasons why many people at the International Monetary Fund (IMF) still miss their previous director. Kristalina Georgieva will doubtless be a good successor at the IMF. But Lagarde's mixture of talents, her nimble French elegance whilst staying grounded, her ability to motivate not only diverse members of staff but also heads of states and governments to cooperate, is really quite unique.
But of course, Christine Lagarde (63) is not moving from Washington to Frankfurt simply to create a good mood in the transparent towers of the institution and improve the general atmosphere after the era of the sometimes monosyllabic and rather withdrawn Italian Mario Draghi. Nevertheless, her captivating character is a stroke of luck for the more than 3,500 colleagues at the central bank, and far more than a pleasant marginal phenomenon. Naturally, Lagarde's prime duty will be to ensure the right monetary policy in Europe. But it will be equally important for her to explain this policy to an increasingly sceptical public, to improve the image of the ECB and to unite the quarrelling factions within their own ranks. In short: to act as an effective ambassador and advocate for her mission externally and internally.
Lawyer, finance minister, head of IMF
Against this background it is not too difficult to overcome the criticism that Lagarde is not an economist, has never written essays on monetary policy, and so far has only ever entered central banks as a visitor. Instead, she studied law and made her career as a lawyer in the USA before becoming the French Minister of Economy, Finance and Industry and then Chair of the IMF. This certainly makes an unusual career for a central banker, but it is not entirely without precedent: the head of America's central bank, Jerome Powell, is also a lawyer.
The fact that Lagarde has never studied monetary policy does not mean that lacks the necessary understanding. On the contrary. For more than a decade she has been regularly participating in meetings between the finance ministers and the central bank governors of the G7 and the G20, she has been meeting with central bankers, giving speeches and interviews on monetary policy issues. In addition to this she has proved that she can successfully lead a once highly unpopular institution such as the IMF and open it up for new themes. These include career promotion for women, climate policy and issues surrounding the distribution of wealth. In other words, themes that are also relevant for the ECB.
Experienced in dealing with different interests
Former colleagues also praise Lagarde's conciliatory approach, which will also be helpful to her when dealing with heads of the euro zone governments, ranging from the cautious Angela Merkel to the dashing Emmanuel Macron. She is in fact accustomed to worse. As Chair of the IMF she had to come to terms with 189 shareholders rather than 19, and they ranged from people like the American President Donald Trump to his Venezuelan opponent Nicolás Maduro.
The author is correspondent for the Süddeutschen Zeitung in New York.
You would like to receive regular information about Germany? Subscribe here: