Coronavirus: these are the rules
Contact and entry restrictions: the current status of the measures in place in Germany to protect against the coronavirus.
01.07.2020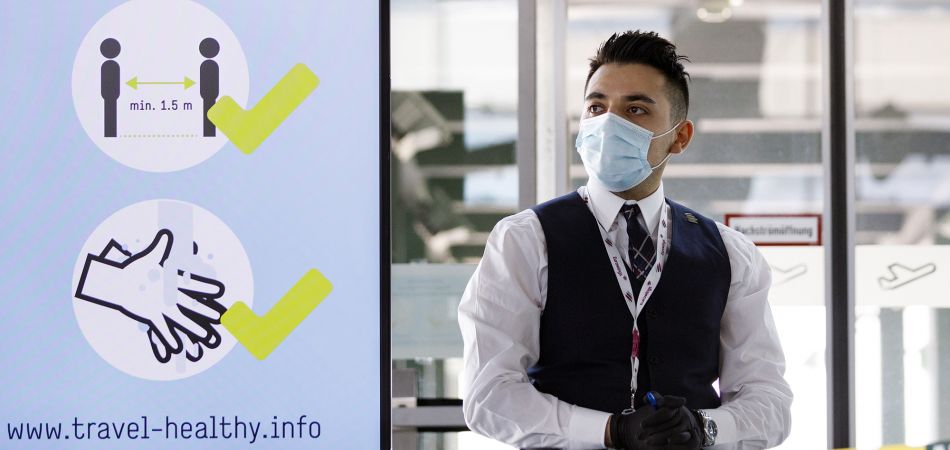 What contact restrictions apply in Germany?
Contact with as few people as possible is recommended; in public areas a minimum distance of 1.5 metres should be maintained from other people. Mouth and nose protection is mandatory in shops and on local public transport. The Federal Government is leaving it up to the country's 16 federal states to decide the extent to which they relax the various corona rules. Since not all regions in Germany are equally affected by the pandemic, the idea is for the individual states to be able to respond swiftly to the respective local situation.
What should you take note of when entering Germany?
Persons from the European Union (EU) and the Schengen Area can now enter Germany again without having to have a special reason to do so. As of 1 July, persons from Australia, Canada, Georgia, Montenegro, New Zealand, Thailand, Tunisia and Uruguay are also permitted to enter Germany again. This will likewise apply to people from China, Japan and South Korea once these countries lift their restrictions on German citizens. The list of third countries whose citizens are permitted to enter the EU will be revised by the EU on the basis of security criteria every two weeks.
Persons entering Germany from outside the EU and Schengen Area may do so if they are members of the following groups:
Persons with a long-term right of residence, as long as they return to their usual place of residence – for example, to resume their studies or work

Persons with so-called "essential functions or needs" – for example, health personnel, transit passengers or travellers who come to Germany for compelling family reasons
Travellers must be able to furnish proof of the afore-mentioned reasons for entry. T
Who will be quarantined?
Anyone entering Germany from a Coronavirus risk area will need to go into quarantine for 14 days. The paramount criterion is an infection rate of more than 50 cases per 100,000 inhabitants over a period of seven days.
© www.deutschland.de