Projects for a free and fair future
Strengthening democracy – find out here how Germany is globally committed to human rights and good governance.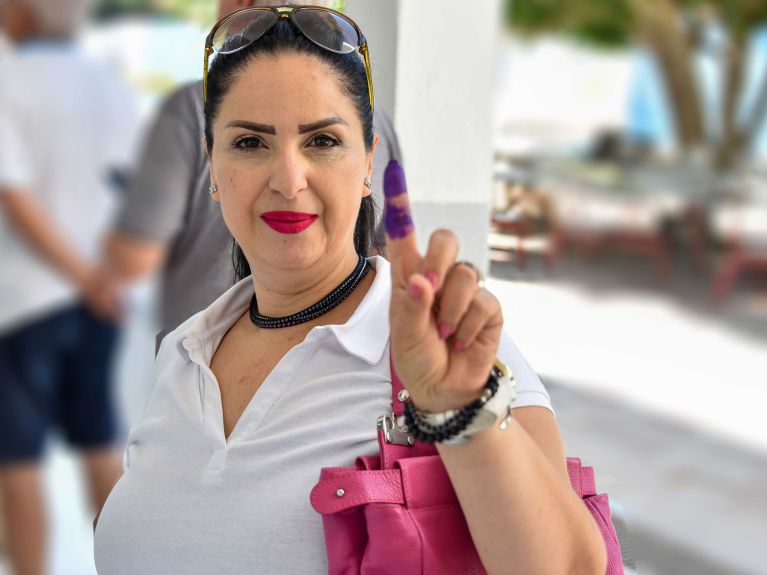 Democracy, the rule of law and good governance – these are the values that German foreign and development policy takes targeted steps to promote. Germany supports countries around the world in their efforts to critically engage with the past and to shape a free and fair future. We present three projects.  
Human rights in Rwanda  
2024 will mark the 20th anniversary of the genocide in Rwanda. Learning lessons from the past, the country has implemented democratic reforms that are considered exemplary. Germany is supporting the state in its attempts to consistently strengthenhuman rights on all levels. To this end, the GIZ (Deutsche Gesellschaft für Internationale Zusammenarbeit) provides specific advice to civil society organisations that fight for therights of women and of lesbian, gay, bisexual, transgender and intersexual people. Together with the organisations, strategies are developed to raise public awareness of their issues. 
Reforms in Colombia 
There has been peace in Colombia since 2016. Following the civil war between the government and the FARC rebels, the objective now is to implement the negotiated peace agreement and establish democratic structures in the former conflict areas. Germany's KfW bank is providing the funding for this. The most important challenges include returning land to the victims of the conflict, prosecuting those responsible for the crimes, and reintegrating former guerilla members into society.
Scholarships for students 
Young graduates from developing and emerging countries can obtain a scholarship that enables them to do a master's degree in public policy, governance or similar fields in Germany. To this end, theGerman Academic Exchange Service (DAAD) has launched the Helmut-Schmidt-Programme. While studying, scholarship holders establish political and business contacts and find out exactly what the job entails during internships. In this way, Germany is helping to train the next generation of professional and responsible specialists in politics, government and business.