Ballot papers are checked three times
Election in Germany – who actually counts the votes? An election worker explains her tasks.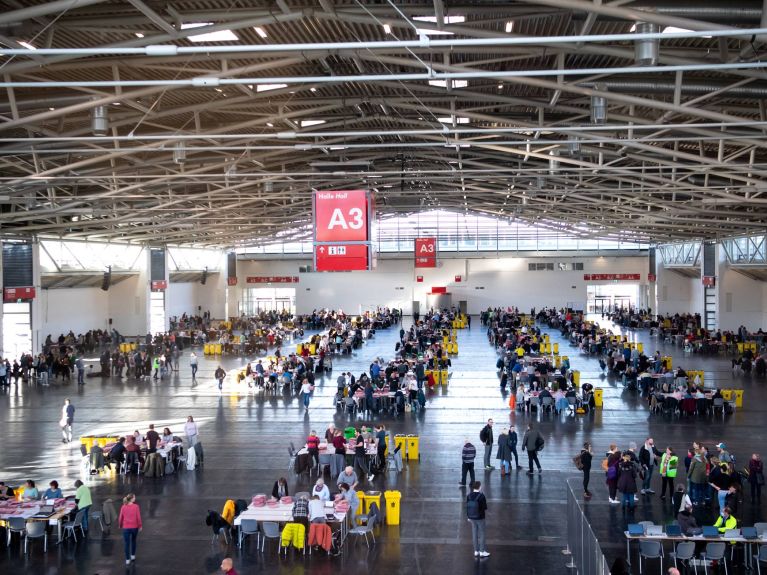 Elvira Schwintzer is one of about 650,000 election workers who will make sure that on 26 September 2021 the Bundestag election in Germany goes smoothly and that every vote is counted correctly.
Why are you an election worker?
I retired in 2020 at the age of 63 and was eager to give something back to the town where I live and where I used to run the public library. I like being a volunteer; it's a good feeling. I'm also involved in the Protestant church. Besides, I've always been very interested in politics. It's really important to vote; after all, it's no use complaining afterwards if you don't. Before our municipal elections in the spring, my husband and I read that election workers were needed in our federal state of Hesse, so we immediately signed up by e-mail. Our première was in March; in September 2021, we will be involved for the second time in the Bundestag election. In a training course we learned exactly what we had to do and that we must maintain secrecy, for example not to reveal who was voting and who was not.
What are your tasks?
Each polling station has several election workers assigned to different tasks. One person checks the completed ballot paper and the personal details, then the voter is noted in the register and we follow up if anyone has any questions. Most people don't spend much time thinking in the booth itself; they've evidently thought beforehand about who they're going to vote for. Then we check to make sure that the sealed envelopes have been correctly placed in the ballot box. We always work for half a day, either from 8 am to 1 pm or from 1 pm to 6 pm. When the polling station is closed, all 10 to 12 helpers get together there again. The envelopes are distributed on tables, everyone takes a pack and counts the votes. At each table the votes are recounted three times by different people, and finally once more in total. Then the secretary enters the result.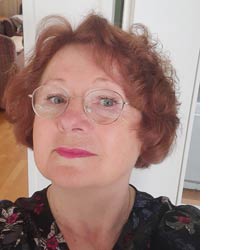 Are you a member of a political party?
Although I always vote for the same party, I'm not a party member and I don't have a mandate. That almost makes me an exception: at least 90 percent of the election workers belong to one of the various parties; otherwise you can't find enough volunteers. It's honorary work. You get an expense allowance of 25 euros and for that you spend more than half the day at the polling station.
What are your favourite moments at the polling station?
Since most people in Germany don't vote by mail, but come to the polling station in person, I meet a lot of old friends from the neighbourhood. Sometimes you can have a nice chat there. That was especially nice at the municipal election in the spring. Because of the long coronavirus winter, I hadn't seen many of the people for a long time.
Find out more about the German landscape of political parties in our Special on the Bundestag election.
You would like to receive regular information about Germany? Subscribe here: