21.11.2017
Yes to Europe
Out of their shells: European Commission Head of Cabinet Martin Selmayr explains how Europeans can shape a better EU themselves.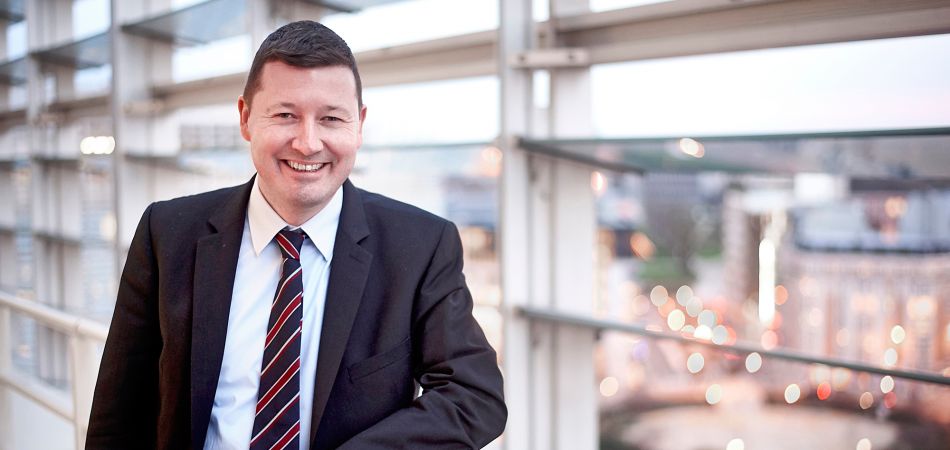 Mr Selmayr, every day you fight for the European Union as Head of Cabinet of European Commission President Jean-Claude Juncker. Why is Europe in difficulties?
Europe should never be taken for granted. You only have to remind yourself of Europe's history which has been painful so often. The peaceful unification of our continent is an unprecedented achievement of civilisation and the great blessing of the post-war generation. However, it always requires the political will of the member states which are the basis of our European Union and the democratic approval of the citizens. This approval can be undermined - especially when crises from outside hit Europe and weaken decision-makers in the national capitals.
How fragile is the commitment to Europe?
The financial crisis that began in the United States had considerable economic and social consequences and led to government crises and changes of government in several member states. War and terror in Syria and poverty in Africa triggered a movement of refugees towards Europe. The terror attacks by fighters of the so-called Islamic state in several major European cities shook the sense of security of many Europeans. In such crises many people expect Europe to respond as fast and as decisively as if it were a nation state. However Europe is not a state and has only limited competences.
Stop making "Brussels" responsible, decide for yourselves how to create a better Europe.
Martin Selmayr, Head of Cabinet of European Commission President Jean-Claude Juncker
What solutions can you offer?
We have come a long way in recent years. For example, the financial crisis convinced member states of the need to create a common European banking supervision that can, stabilise and, if necessary, close banks. The refugee crisis has led to Europe now having a joint border and coast guard that can be deployed at all times. And Europe's police and security authorities have also recently began to work together much more closely. One thing is clear: Europe will only gain the lasting approval of its citizens if it can provide effective answers to the economic, social, technological and security challenges of our time. At the European Commission – under the leadership of Jean-Claude Juncker –­ we are working day and night to achieve this.
How does the EU have to change to become attractive for young people?
What kind of Europe do people want? In spring 2017, on the occasion of the 60th anniversary of the Treaties of Rome, Commission President Jean-Claude Juncker presented a White Paper which sets out five scenarios of how Europe could evolve by 2025. The scenarios range from "carry on as before" to "more Europe". The scenarios explicitly include the possibility of a Europe that does less but leads to better results. Europeans and decision-makers in the member states are at the centre of this debate. The order of the day is: discuss, instead of dictate! Stop making "Brussels" responsible, and instead decide for yourselves how to create a better Europe. Europe can only succeed if it is not considered an occupying power, but the result of a free decision by its citizens.
What does Europe mean to you?
To me Europe is a very special community of values, of freedom, of peace and of justice. Europe stands for the rule of law, freedom of opinion, tolerance, pluralism and openness towards the rest of the world. Europe is a form of society that reconciles social responsibility with the market economy. The identity of Europe also involves constantly seeking dialogue and cooperation with one's neighbours and the rest of the world. At a time in which the world is becoming more multipolar and more insecure, we Europeans must not retreat into our shells, but strengthen our cooperation.
The EU is at risk of breaking up after Brexit. What is at stake for the nearly 512 million EU citizens?
I was very saddened by the negative result of the Brexit referendum which was only very narrow. After all, I spent a year in London as an Erasmus student and know and value Great Britain and its people very highly. I would really not like to miss the British in the European Union, although I do of course respect the result of the referendum. To this very day, one can say that Brexit has not become a model for others to follow. On the contrary: since the Brexit referendum the other Europeans have moved closer together and are currently discussing new ways of strengthening the European project – be it when it comes to the defence union, foreign policy, taxation policy or energy policy. It appears as if sometimes only the experience of an imminent loss makes clear the value of the European project.
Interview: Sarah Kanning