Setting the course for the future
Germany is electing a new parliament in September. Three young voters talk about taking part in their first Bundestag election.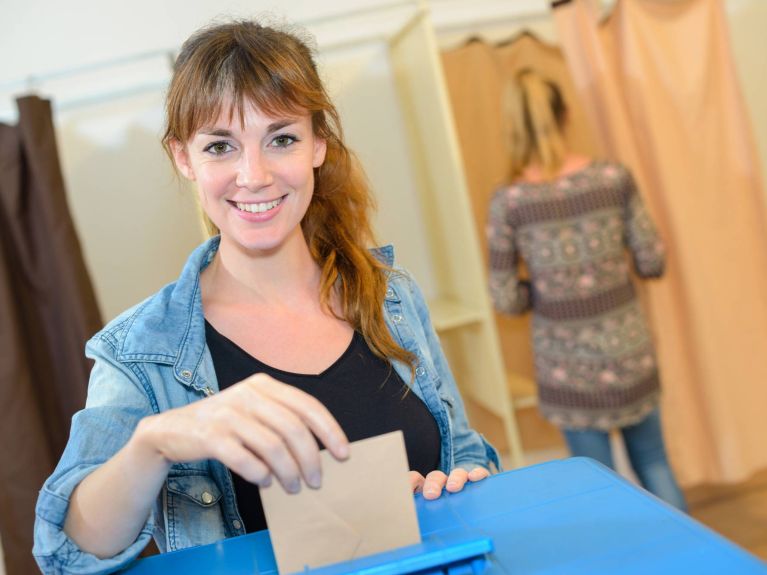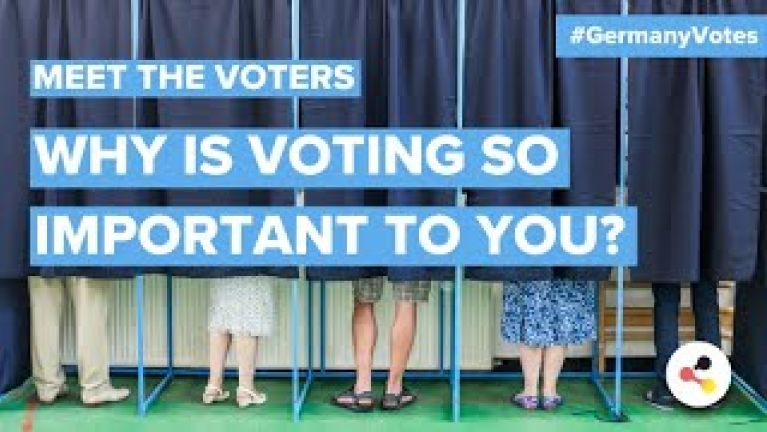 On 26 September Germany will be electing a new Bundestag. How are voters informing themselves? What is it like to be able to vote for the first time? Three young first-time voters see the election as something special. They will be accompanying you right up to the Bundestag election in the stories on our Instagram and Facebook channels, and they will be reporting on how they are experiencing their first election and how they make their decisions. Here are our three first-time voters.
Pia Dietz (18)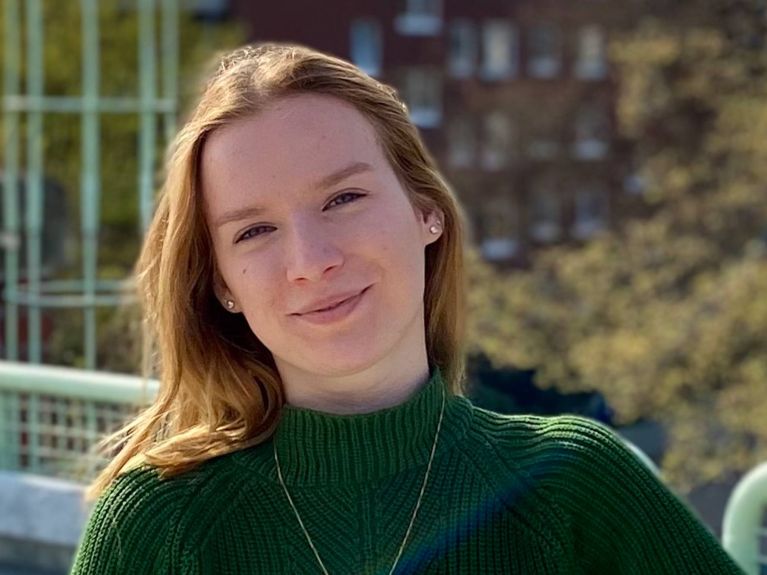 The Bundestag election 2021 is the first election in which Pia Dietz is entitled to vote. She lives in the north of Hamburg and her constituency is Herzogtum-Lauenburg - Stormarn-Süd. She still goes to school but will be graduating in 2022. Pia is the school student representative in the district of Stormarn and is strongly involved in voluntary work, for instance in the Freundeskreis für Flüchtlinge, a group that helps refugees.
So which topics does she feel are important? Education and equal opportunities. And climate protection: "Especially when you see what can happen even in Germany, although we always thought events like this only occur much further afield." She is referring, among other things, to the flood disaster in western Germany that caused the loss of many lives and vast amounts of damage in July 2021.
"I think it's really important to vote in elections, because that's our chance as citizens to co-determine who represents us in politics and which people make the political decisions," she says. And she thinks that the 2021 Bundestag election is more important than the previous ones for setting the decisive course for the future.
Paula Hofmann (20)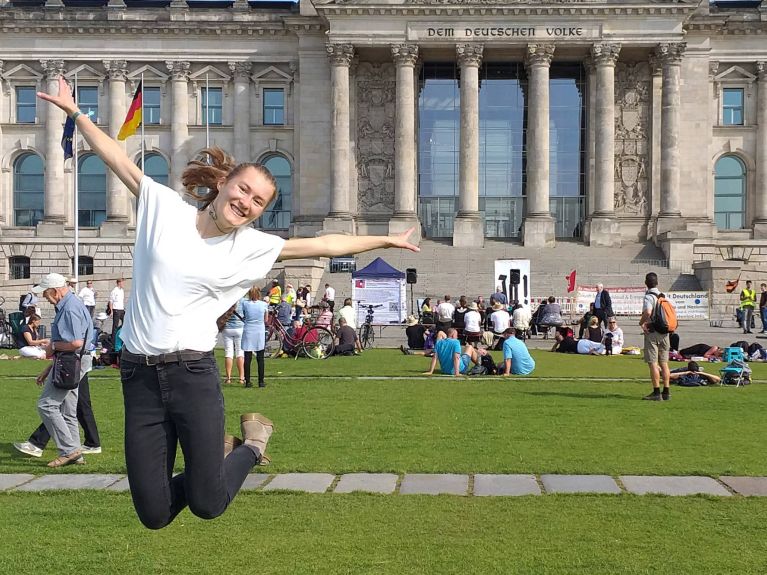 Although the 2021 German federal election isn't the first election in which Paula Hofmann has been entitled to vote, it's the first time she will be voting for members of the Bundestag. She comes from Munich where she is studying political science. Her constituency is München West/Mitte.
"After getting up in the morning the first thing I do is spend between an hour and an hour and a half reading the news," she explains. Her interest in politics was awakened by Brexit. Paula now thinks climate protection is a particularly important topic. And in view of the World Climate Report published recently by the IPCC, she says: "We don't have much time left."
Paula associates many things with exercising her right to vote. Naturally, the ability to co-determine "who will be governing us over the next few years, and with which contents." She believes this is a freedom that people should actively implement. But she says that voting also plays a monitoring role. Yet she also maintains that voting alone isn't enough. We should all gain as much information as possible before deciding who we vote for, and it's also important to do more than just vote. She herself is actively involved in voluntary work.
Pia Dietz thinks that all in all Angela Merkel has done a good job as chancellor, navigating the country through numerous crises. But Paula is hoping for a new beginning with the 2021 Bundestag election.
Charlotte Winkler (20)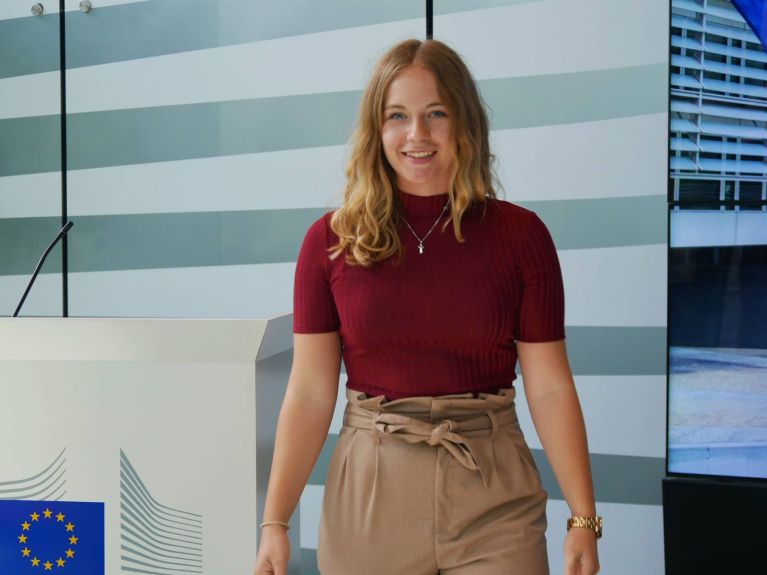 The 2021 Bundestag election is also Charlotte Winkler's first opportunity to vote at federal level, but it's not her first time ever. She votes in the constituency of Kleve. Charlotte is studying international relations in Kleve. Not surprisingly, she is especially interested in international politics.
She speaks French, English and Spanish. And she is involved in voluntary work, for instance with the exchange organization Youth for Understanding, where she is in touch with many people around the globe. The topics that are especially important to her include women's and human rights.
Commenting on the election she says: "Your vote is always important. It gives you the chance to express yourself, so why not use it?" She sees the 2021 Bundestag election as something special, because the results are unpredictable for the first time, and young people have become increasingly interested in politics in recent years. And: "There will be a different federal chancellor for the first time in my living memory."
You can find more information on the German party landscape in our  2021 Bundestag elections special.
 
You would like to receive regular information about Germany? Subscribe here: