How do normal Germans live?
In Ukraine, Germany is seen as the most important ally in Europe – because of values such as democracy and traditions
Nataliia Fiebrig / 01.09.2021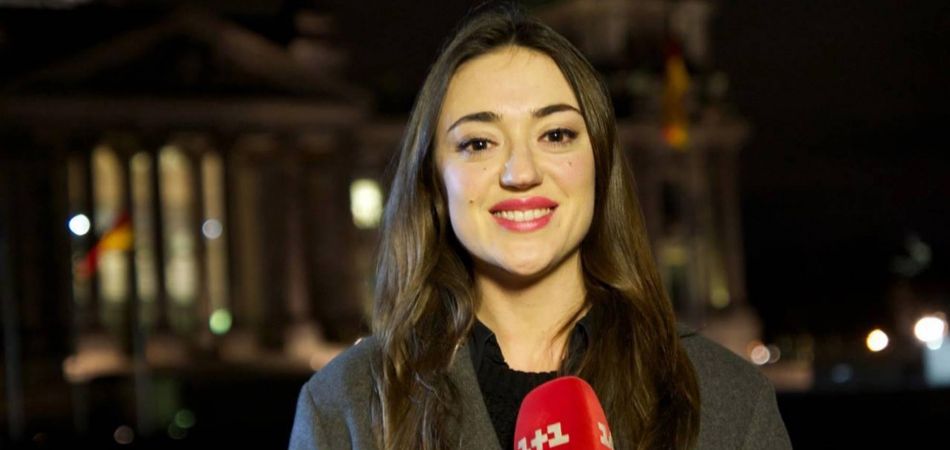 Economic strength, democracy, culture and traditions: this is what Ukrainians have in common with Germany. They are interested in how normal Germans live, how day-care centres and schools work, how medical care is organized, what advantages the welfare state has, in German cars, highways and well-tended gardens with garden gnomes. And, of course, Christmas markets and Oktoberfest must never fail in my reporting.
The majority of Ukrainians believe that in Germany everything is regulated down to the smallest detail and that protecting citizens has top priority. That is why they can hardly believe that tenants can barely find affordable flats in the big cities, or that such a strong industrialized country is lagging behind in digitization, while in Ukraine the state app Dija is already replacing passports and driver's licenses.
Politically, Germany has been Ukraine's most important European ally since 2014. For Chancellor Angela Merkel, Ukraine was at the top of her priorities. She always kept herself well informed about the reform process and about defending the territorial integrity of Ukraine in the east of the country. The political leadership and people of Ukraine therefore find the German government's insistence on the controversial Nord Stream 2 gas pipeline incomprehensible. Merkel's efforts to convince US President Joe Biden to renounce sanctions against the project were seen as a farewell gift to Russian President Vladimir Putin. Putin, it is said in Ukraine, got everything he wanted.
There is also a lack of understanding that the pipeline is being described as a purely economic project. Ukrainians see it primarily as a geopolitical instrument. They fear less the Nord Stream pipeline's economic consequences than they do the major security risk they see looming with the devaluation of the existing pipeline through Ukraine. That should have been an argument especially for Merkel, who, though she was unable to end the war in eastern Ukraine with the laboriously negotiated Minsk Agreement in 2015, was able to freeze it. In Germany, the security risk for Ukraine from Russia is generally assessed to be much lower than it is by the Ukrainians themselves.
Nataliia Fiebrig is a journalist. She has lived in Berlin for many years and is a reporter in her native Ukraine for the news program TSN on TV station 1 + 1.
You would like to receive regular information about Germany? Subscribe here: