Friendship networks
German cities cultivate partnerships around the globe – here are nine key facts on the topic.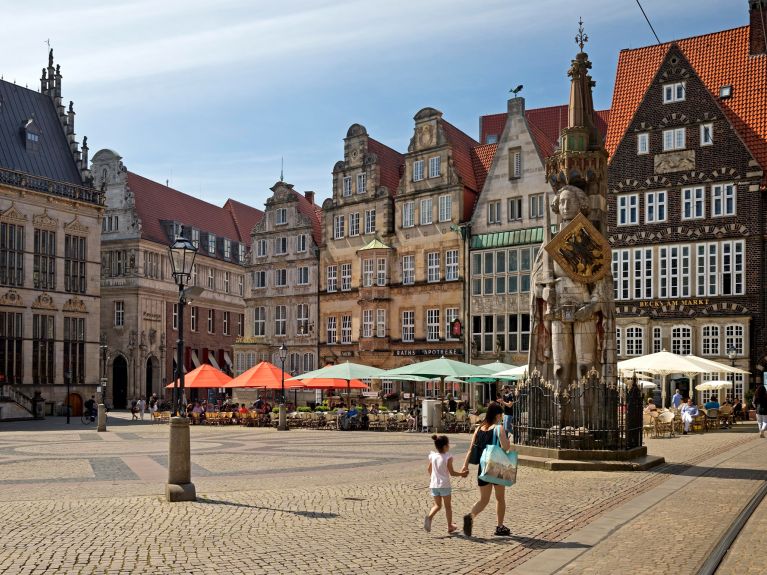 City partnerships actively cultivate international understanding at grass-roots level. The diversity of civil-society links between the cities are the decisive factor. They can include such things as partnerships between clubs and associations, school exchanges, joint cultural and sporting trips and events. Here are nine interesting facts about German city partnerships, plus one bonus point.
 
German municipalities cultivate around 6,500 partnerships around the world. This figure is based on estimates, since there are no official lists.
There are more than 2,200 partnerships with France alone. They formed the basis of reconciliation after World War II. The first German-French partnership was founded in 1950 between Ludwigsburg and Montbéliard.
The very first official city partnership in Germany was agreed in 1925 between Kiel and the Danish city of Sonderburg.
The majority of city partnerships outside Europe are with places the USA. The first link was formed in 1947 between Crailsheim in Baden-Wuerttemberg and Worthington in Minnesota.
In 1995 Bremen joined in partnership with the port of Izmir in Turkey as an act of solidarity and a clear sign against xenophobia. The first German-Turkish partnership was agreed between Betzdorf and Denizli in 1961.
The German city with the largest number of partnerships is Cologne. It currently has 24 partner cities, including two places in Germany. Berlin comes second with 17 partners, followed by Darmstadt with 16.
Wagga Wagga in Australia and Nördlingen in Bavaria are located the furthest apart: 16,189 kilometres.
The Council of European Municipalities and Regions supports and promotes city partnerships. It was first founded for this purpose in 1951 by 50 German and French mayors.
There are many reasons for partnerships. Sometimes it's just the name, as with Bocholt and Bocholt in Belgium, Soest and Soest in the Netherlands, or Coburg and Cobourg in Canada.
Bonus: The French town Y, the das Dutch town Ee, and the Welsh town Llanfairpwllgwyngyllgogerychwyrndrobwllllantysiliogogogoch have established a partnership between the shortest and longest place names in Europe. They could well be joined by Au, which exists three times in Germany.
You would like to receive regular information about Germany? Subscribe here: