Commemorating the war in Berlin
To this day, memorial sites all over Germany commemorate the Second World War. A particularly large number of such sites can be found in Berlin.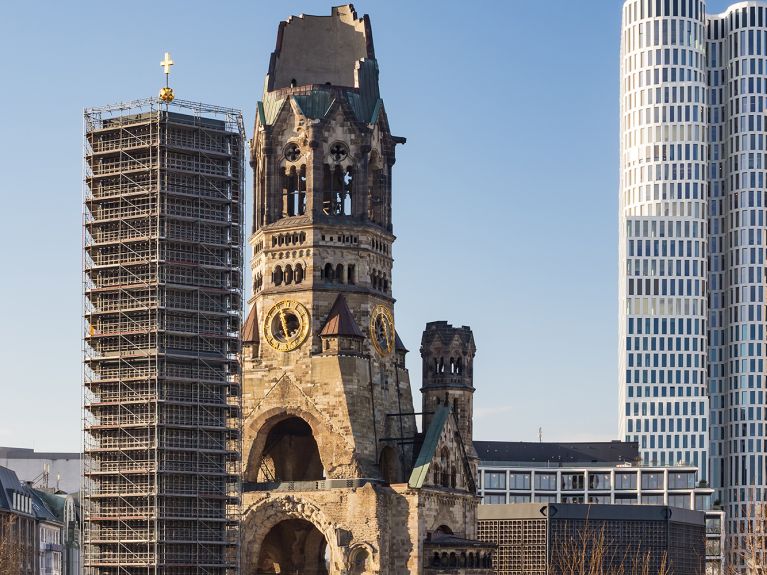 Fighting continued until the bitter end. The battle for Berlin in the spring of 1944 is regarded as the last major clash between the Nazi regime and the Allied forces in the Second World War. Although the city lay in ruins, with a third of all its streets and homes destroyed, even today many buildings and memorial places that date back to this time can still be found.
Scars in stone
They are sometimes described as Berlin's wounds. To this day, bullet holes that were made during the violent battles for individual buildings in the final phase of the Second World War are still visible at many places around the city, such as on the facade of the Natural History Museum, on the archways beneath Friedrichstrasse S-Bahn station, on the pillars of the Pergamon Museum and on the riverbank reinforcements at Museum Island.
The ruined tower
Kaiser Wilhelm Memorial Church is probably one of Berlin's most striking relics from the Second World War. Severely damaged during a bombing raid in the night of 22 to 23 November 1943, the church was preserved as a ruin, with a new building designed by the architect Egon Eiermann added later. All that remained of the historic building was part of the 70-metre or so high tower, inside which a museum can be found today.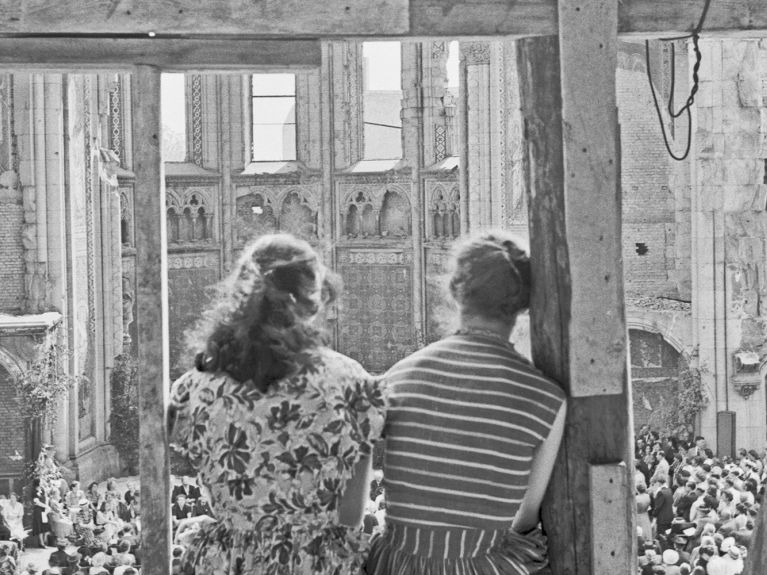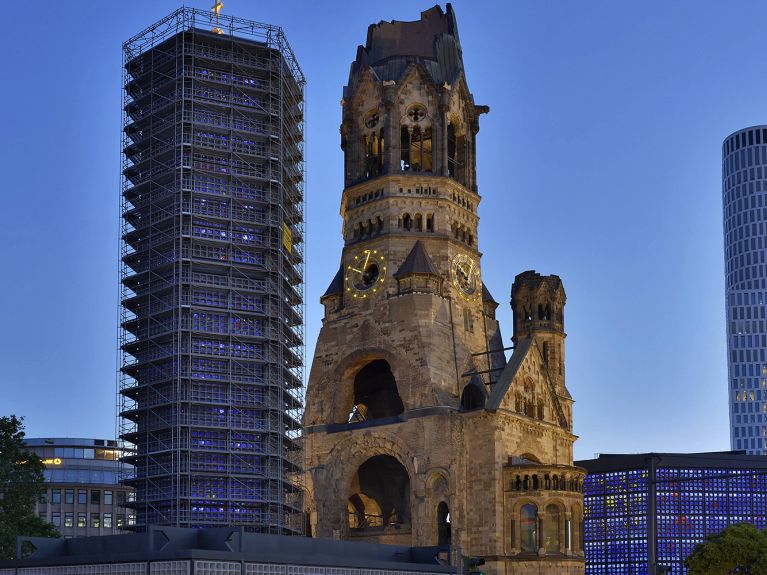 Graffiti in the Reichstag
From May 1945, Russian soldiers left hundreds of inscriptions on the walls of the Reichstag building in Berlin. These were long hidden behind thin panels that were used to wainscot the walls in the 1960s. They came to light again when the building was converted at the end of the 1990s by the architect Norman Foster, and were preserved as "marks of history".
German resistance
The German Resistance Memorial Center can be found in the "Bendler Block", which under Nazi rule was the seat of the General Army Office and today serves as the secondary official seat of Germany's Federal Ministry of Defence. A permanent exhibition documents not only the failed attempt by Colonel von Stauffenberg to assassinate Adolf Hitler in the summer of 1944, but also the entire German resistance to National Socialism. A monument is to be found in the courtyard of the building complex.