An exchange for life
Europe Day 2017: former Erasmus students explain what Europe means to them. In 2017 the Erasmus exchange programme celebrates the 30th anniversary of its foundation.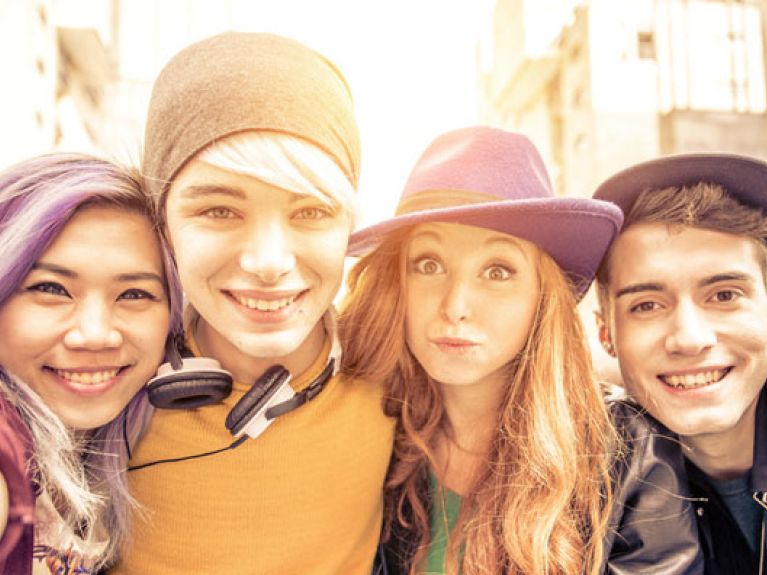 60 years of Europe: on 25 March 1957 leaders from Belgium, Germany, France, Italy, the Netherlands and Luxembourg met on Capotoline Hill in Rome to sign what would later be known as the "Treaty of Rome".  They established an agreement promising future cooperation in the European Economic Community (EEC) and the European Atomic Energy Community (EURATOM).  It was the first step towards the foundation of the European Union.  30 years later the European Exchange Programme Erasmus (now known as "Erasmus+") was set up and has since helped around three million students study across Europe.  Six Erasmus alumni discuss their experiences and how the grant changed their lives.      
Oliver Guist – "Europe for peace and stability"
Mechanical engineer from Frankfurt am Main.  Studied with an Erasmus grant at the Ecole Central de Nantes, France in 2014.
When Oliver Guist went to study in France, he received a very warm welcome, something he will never forget.  Any reservations he once had gave way to a strong interest in his neighbouring country and the European Union.  "I'm convinced that we need more Europe instead of stronger nation states," he says.  For Oliver Guist the concept behind the EU is peace and stability and giving everyone a chance - the Erasmus Programme is the engine that drives it.  "Erasmus tries to improve the exchange of experiences between countries."  That is the goal according to the committed European, "because it's only our experiences with other people and their characteristics that eliminates the fear of the unknown."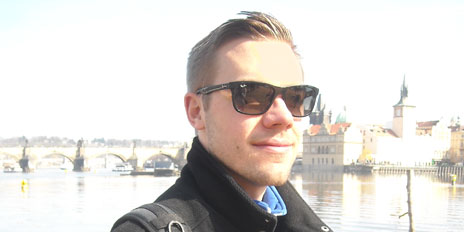 Janina Alisch – "From Europe to global community"
Sociology student at the University of Leipzig.  Studied with an Erasmus grant at the University of Trondheim, Norway in 2016.
Janina Alisch is fascinated by European society.  She is currently writing her bachelor thesis on the topic of European identity focussing in particular on the impact the Erasmus Programme has on it.  In 2016 she herself received an Erasmus grant to spend a semester in Trondheim, Norway.  Any language barrier she had soon disappeared: "you just don't have it anymore when you start chatting away with your class mates at university."  Whether or not people develop a European identity, it is, in her opinion, crucial for education.  "One more reason to extend European education programmes like Erasmus, " she says.  For instance, some friends from Belgium, who she met during her semester abroad, have just been over to visit.  "All of this wouldn't be possible without Erasmus."  At 21 years old Janina Alisch is most definitely a citizen of the world: "our world has become global.  I think it's important and right for European [identity] to take the place of national [identity] – but the next step should be that we all feel like world citizens."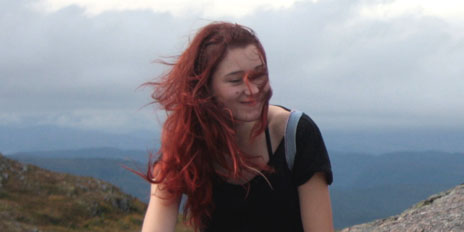 Bartosz Gruszka – "Spoilt for diversity"
Political scientist living in Tallinn, Estonia.  Studied with an Erasmus grant at the University of Wrocław in 2014. 
"I see myself, first and foremost, as European.  As the son of a Polish immigrant I grew up in Germany influenced by several different cultures at the same time.  In the multi-cultural Ruhr region tolerance and mutual respect were instilled in me as the the most important virtues to get along with one another peacefully.  I see Europe's diversity, given the increasingly globalised world, as our greatest strength.  The Erasmus Programme is an excellent tool which can drive forward integration in Europe, even in times of crisis.  The cross-border exchange and the resulting growing inner-European understanding are the best means to break down prejudice and pave the way for for a united Europe."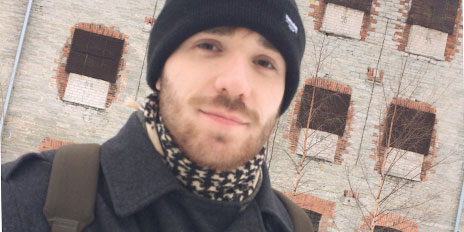 Bénédicte Savoy – "You can't get past Europe"
Art history professor at the Technical University Berlin.  Studied with an Erasmus grant at the Humboldt University in Berlin in 1993.
French national Bénédicte Savoy used her Erasmus grant to discover Berlin after the fall of the wall.  This was a key experience.  "I was young, Berlin was incredibly exciting and I didn't want to leave," she explains.  Her Erasmus year in Berlin changed her life.  Today she lives in Berlin teaching art history and her academic work does not just concern the transfer of German-French culture but also globally circulating art.  This integration, which invites us to meet and exchange ideas, is what make us human according to Bénédicte and at the start of the 21st century we have to take a special interest in this.  "You can't get past Europe and the world."  In the current climate of intolerable re-nationalisation in her opinion, she encourages her students to take advantage of the Erasmus Programme and gain important experience crossing borders.  "Europe must not only be perceived and cherished as an idea, but as an actual physical area to be experienced firsthand."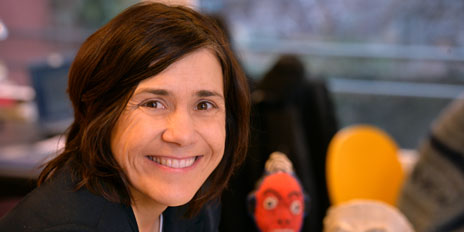 Sophie Burkard – "Europe as the normal way of life"
Communication and political scientist from Münster.  Studied with an Erasmus grant at the University of Malaga in 2014. 
"For me Europe is a very normal way of life which I didn't think about for many years.  It's standard to pay in euros everywhere when I'm on holiday, easily cross almost invisible borders without any checks and it was very simple and wonderful to spend part of my studies at Malaga University in Spain with Erasmus.  It's only since people have started demanding that we should have less Europe that I realised, however, what an amazing development this integration had been.  Although I brought back the Andalusian lightness with me from Spain, which is expressed there with the often-used saying 'don't worry about it', today I do worry about Europe.  Britain leaving the EU surprised me.  But I believe in the European institution, that it will be carried through in the long term by my young generation, and that European exchange will be a completely normal way of life."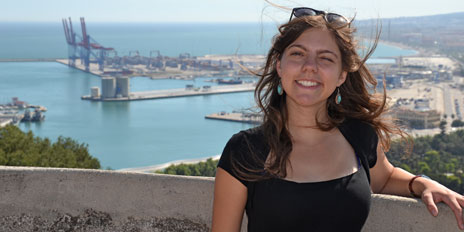 Paula Sophie Prüßner – "A lot of European mobility"
Musicologist and archaeologist from Münster.  Studied with an Erasmus grant at the University of Pavia in Italy in 2014.
"I always saw Europe as a single entity and I find the current political turmoil a real shame.  The mobility which came about through the Erasmus Programme in Europe, is hugely beneficial I find, for me personally and because of my studies.  If you work in music and archaeology like me, you can't help but take a cross-border perspective.  I wanted to discover the Italian culture, a different perspective on musicology, different kinds of university teaching and be able to analyse new sources in another language.  I really hope that many more people will take advantage of this mobility.  Today I still keep up with a lot of the contacts and friends from my stay in Italy and the cultural exchange is a big part of my daily life.  The warmth, openness and friendliness of the people there greatly improved my language ability – experiences which I would never have had without Erasmus."