Berlin initiatives for tolerance und religious diversity
Berlin sets an example: how people in Germany promote tolerance and religious diversity becomes especially clear in the German capital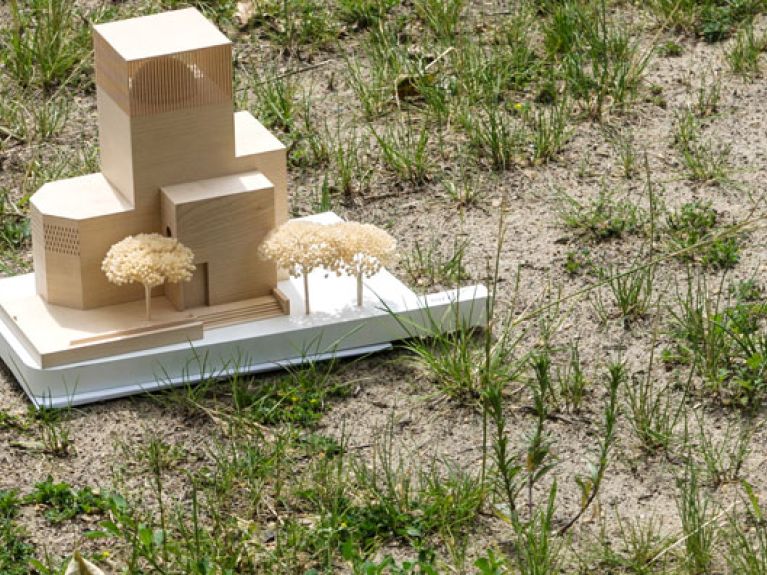 The guest from New York was bowled over. When Walter Ruby, Program Director of the Foundation for Ethnic Understanding (FFEU), visited Berlin a few weeks ago, he found the House of One fascinating. The project is unique in the world: Jews, Christians and Muslims want to build a house together at Petriplatz in Berlin where a synagogue, a church and a mosque are united under one roof – linked together by a central "space of encounter". For one year now, the initiators of the House of One have been appealing for donations worldwide. Among others, the numerous partners of the project include the Federal Foreign Office and the Federal Ministry of the Interior. Stronger cooperation is planned with the New York-based FFEU, which also supports dialogue between religions against anti-Semitism and Islamophobia.
"Peaceful coexistence"
The House of One is one of several initiatives in Berlin that make great efforts in support of tolerance and religious dialogue. Another project is Salaam-Schalom, which describes itself as supporting "peaceful coexistence and solidarity in Neukölln, Berlin and beyond". The impetus to found Salaam-Schalom came from an anti-Semitic attack on Berlin rabbi Daniel Alter in 2012. Beginning in the Berlin district of Neukölln in 2013, Salaam-Schalom has organised numerous activities and projects as part of a vigorous campaign against social exclusion. These include, for example, workshops in synagogues and mosques. The coordinator of the interfaith initiative is Armin Langer, a student of Jewish theology at Potsdam University who comes from Hungary.
Ender Çetin, who heads the congregation at Berlin's Şehitlik Mosque, has already worked with Salaam-Schalom – and taken part in an unusual bike tour during Berlin Bicycle Week in March 2015: nine Jewish and nine Muslim representatives rode together through the city on tandems to set an example against anti-Semitism and Islamophobia. The tour was initiated, among others, by meet2respect, a project that organises joint school visits by imams and rabbis as well as priests and imams. As a result, school students learn in a very concrete way how religious dialogue can take place.