Experiencing Europe
Get to know Europe virtually for free, have unforgettable experiences and live out the European idea – all that is possible with the European Voluntary Service.
13.12.2016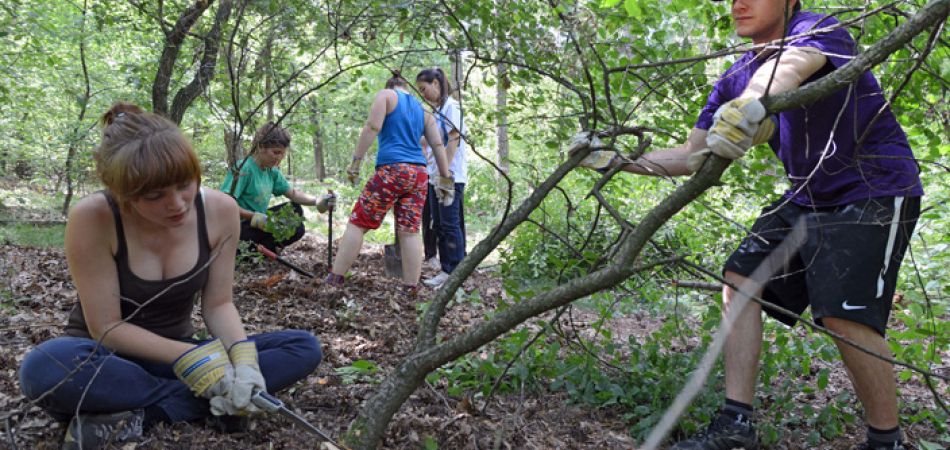 Sardinia. Most people associate the Italian island first and foremost with holidays. Sun, sea and sand, hiking, perhaps some partying. For Radost Sardinia primarily means work – at a Sardinian municipal administration department. The European Voluntary Service (EVS) took the 19-year-old A Level student from the mega-city of Berlin to a mountain village with 700 inhabitants. At first a minor culture shock perhaps, but it didn't last long however.
The EVS enables young Europeans to be part of a non-profit project for a certain period of time. In principle, any public institution can send or take on volunteers. The only condition for participants is their age: They must be between 17 and 30 years old. The level of secondary education is irrelevant. Moreover, no knowledge of the respective language is initially expected; a language course in the relevant language is financed as part of the programme.
For Radost (she took Italian at school), this fact was secondary to the financing of accommodation and board, pocket money and insurances. Indeed, this is the only way many young people can afford to volunteer in another country.
Working for a good cause – and seeing Europe
Throughout Germany there are more than 400 registered organizations that can post volunteers to all EU member states as well as to countries that do not belong to the community, such as Azerbaijan, Tunisia and Montenegro. The European Commission has set up a pan-European database for accredited EVS projects, which is regularly updated. This is how Radost and another volunteer from Ukraine came to support the small Sardinian community in organizing cultural events. In addition, Radost looked after primary-school children and senior citizens and gave lessons in German, English and music.
One goal of the EVS is to promote an affirmative attitude to a common European identity. In talking to locals Radost discovered that this is by no means a given. "Many Italians view Europe critically, and on Sardinia scepticism is even greater than in the rest of the country," she reports. This is new for her, she adds. She herself, her friends at home and her family believe in the European idea and are convinced of the benefit of the EU, she continues. Which is why Radost also wants to promote her view of Europe. Thanks to the ten months she spent in Italy, she feels that Europe is even more familiar to her now. "Before, the European Union was something abstract. The personal ties make everything much clearer and more concrete," Radost says in summary.
Young volunteers from Europe also come to Germany. Take Giulia, for example, who studied in Trento, Italy. She first came into contact with Germany through the exchange programme Erasmus+: She studied in the north German city of Bremen for one semester. The attack on the Paris club Bataclan in November 2015 was her key experience in the debate on the European idea, says Giulia: "At the time I was visiting Berlin with some other Erasmus students. I was there for the first time and was enjoying every minute. When we heard about what had happened in Paris, the mood changed. Panic seemed to spread across all of Europe," recalls Giulia.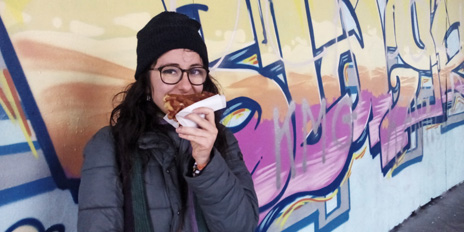 When travel creates identity
Yet the young woman believes in an open Europe and returned to Germany in summer 2016. This time as a participant in the EVS scheme. "The Erasmus generation is fighting for Europe in its own way. We are overcoming borders, for instance, by travelling. Then we welcome new people into our lives, which inspires trust and strengthens European identity." Giulia will be working for one year with German primary-school children in Westerkappeln near Osnabrück in Lower Saxony. On the weekends she would like to explore Germany with other European volunteers. In her blog at youthreporter.de she likes to let music make her point. She answers the question as to Europe's future with a quotation from the Pink Floyd song "Hey You": "Together we stand, divided we fall."