Storage ­technology ­
is crucial
Essen-based power plant operator Steag is investing in large battery systems.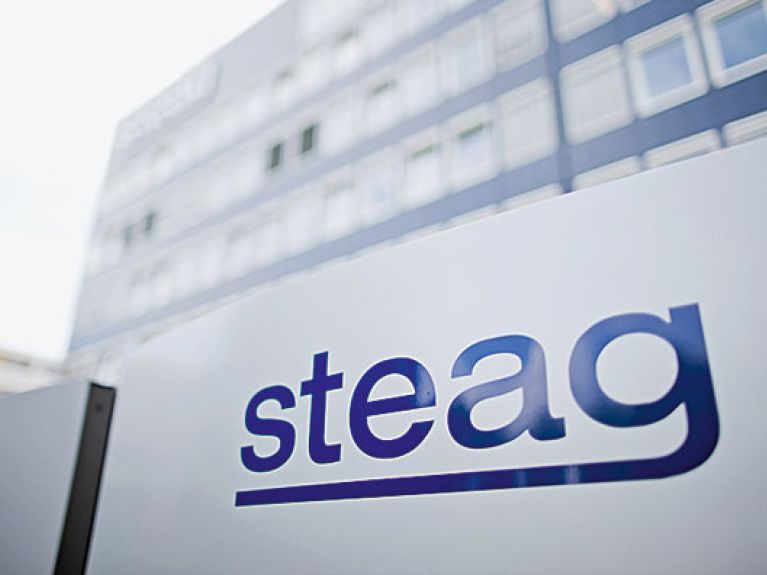 The issue of electricity storage is one of the greatest challenges of the energy 
transition. After all, what use is renewable ­energy if the lack of appropriate storage capacities means wind and solar electri­city is always either in short supply or available in excess? The answer could be enormous battery storage plants like those currently being developed around the world. In Long Beach near Los Angeles, for example, a 400-megawatt-hour storage facility will be connected to the grid in 2021 that will be able to provide ­
the output of a medium-sized gas-fired power plant when required. In Germany, Essen-based power plant operator Steag 
is making major strides in the field of storage innovation. The company is currently setting up large battery systems at six sites in North Rhine-Westphalia and Saarland for one of the world's largest projects of this kind. The six facilities are designed to fully automatically reduce the load on the grid in a matter of seconds when there is 
a surplus of electricity or feed energy into the grid when the supply drops.