The GDR Museum
The German Democratic Republic is history – the interactive GDR Museum in Berlin shows everyday life in East Germany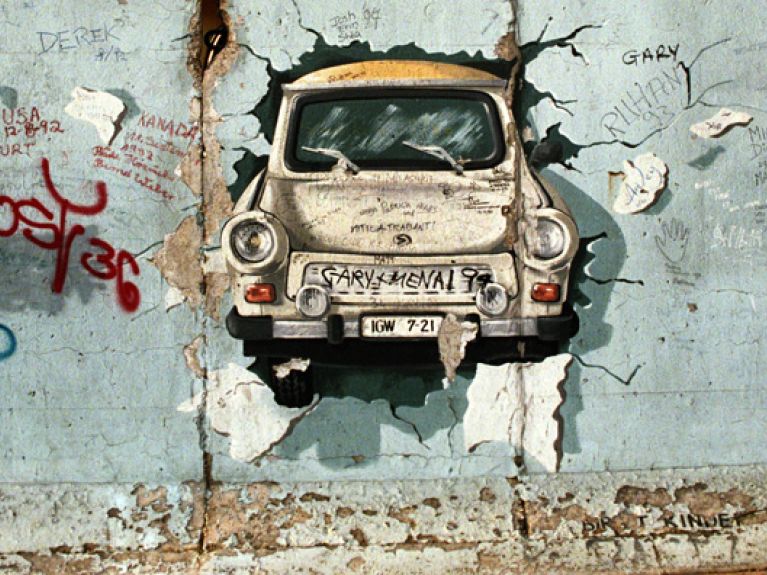 "Hop in, turn the ignition key, press the accelerator and immerse yourself in the past." Thus the GDR Museum in Berlin advertises a unique driving simulation: a Trabi drive through a tower block housing estate. The Trabant, affectionately called the "Trabi", was the East German's object of desire. Sometimes he waited for the ordered car for years, and then celebrated its delivery like the birth of a child. And the prefabricated tower blocks too were the dream of many GDR tenants; they promised comfort, with a wall unit and sofa.
Trabants have no longer been built for some time and many tower blocks have been demolished or extensively renovated. What remains of life in the German Democratic Republic? Not much. After the Berlin Wall fell 25 years ago, surmounting the past had priority. Only years later did people feel the desire to show and see what everyday life in the GDR was like. The Freiburg ethnologist Peter Kenzelmann is considered to be the father of the GDR Museum. It is said that on a trip to Berlin he looked for a museum devoted to former East Germany – and found none.
Daily life included the coffee substitute In an Instant
Since 2006, the privately financed GDR Museum on the River Spree has been dedicated to showing life in former East Germany – with growing success. It is now one of the most visited museums in Berlin and has already been nominated twice for the European Museum of the Year Award. Its special feature: the museum offers hands-on history. Visitors are encouraged to touch and use the exhibits. They can not only sit in a "Trabi" but also browse in a Karat wall unit or let themselves be interrogated by the State Security police ("Stasi"). Among the exhibits, visitors will find curiosities such as the coffee substitute Im Nu (ie. In an Instant) or the doping agent Oral-Turinabol. Conscious of history, they will leave the museum through a hole in a remnant of the Berlin Wall. But not, it is to be hoped, without having dropped in on the GDR restaurant. There awaits them East German classics, known also to visitors from the West from the former transit restaurants: the Russian meat soup "Solyanka" and the "Goldbroiler", half a chicken.
Fall of the Berlin Wall, 9 November 1989