"There could have been a bloodbath"
A dossier on the 25th anniversary of the fall of the Wall. In Part 6, author Sascha Lange describes the tense mood during the large Monday demonstration in Leipzig.
09.05.2014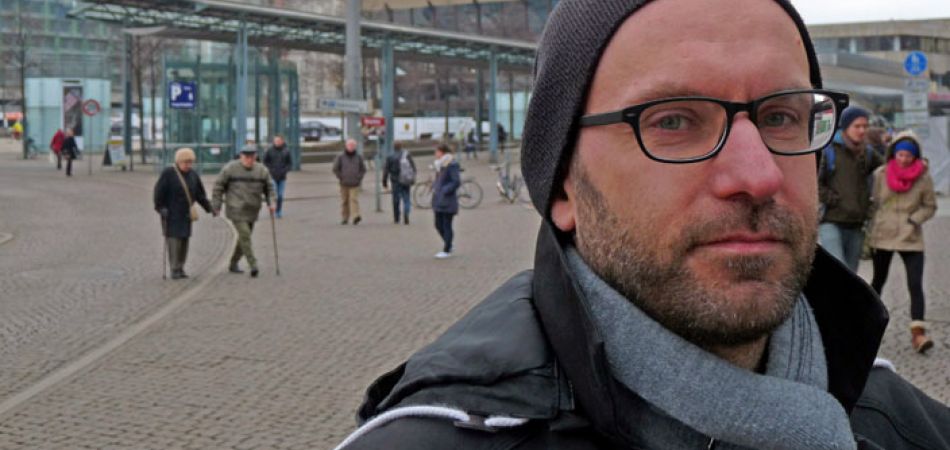 "It was 9 October 1989, exactly one month before the fall of the Wall. I was standing at Augustusplatz. I was 17 years old. People were gathering around me. In the Nikolaikirche, just around the corner, the prayers for peace were coming to an end. More and more people streamed past me onto the square. Thousands, then tens of thousands. It was as if they knew this was going to be the crucial Monday demo. Eventually, I was surrounded by 70,000 people between the Oper and the Gewandhaus and everywhere else. But it was silent. I couldn't see any banners or hear any chanting. The streets towards the main station were full of riot police and militia. Everyone was tense. I thought about the rumours I'd heard that the hospitals in Leipzig had sent home everyone who was halfway healthy because they needed the beds for any casualties after shootings. It was said that extra supplies of blood had been ordered and that there could be a bloodbath. The police, who were standing clearly in view, only needed to be given a single order. No one around me knew what would happen and how the evening would end.
Then, among these 70,000 faces, I saw my father, the cabaret artist Bernd-Lutz Lange. What a stroke of luck! He was a member of the Leipzig Six, the group that played a major role that day with its appeal for non-violence. He told me something no one knew then, something that would only be broadcast later over the city radio: the police and militia would not intervene; there would be no deaths and no massacre. This day, this Monday demonstration, was much more important to me than the fall of the Wall afterwards. My life changed fundamentally after reunification. Before, I lived in the dictatorship of the proletariat, but now I live – as strange as it may sound – in the dictatorship of capital."
Sascha Lange was born in 1971 in Leipzig, where he has lived ever since. He completed an apprenticeship as a theatre carpenter, has a doctorate in history and works as a journalist. He also writes novels and non-fiction books. In 2013 he published the book Monument, the first complete showcase of the band Depeche Mode, jointly with Dennis Burmeister. His latest novel Das wird mein Jahr went on sale in 2011.
Transcript: Matthias Jügler
http://scherbelberg.wordpress.com