"Climate change will be the core test"
John Kirton heads a unique G20 Research Group. The team around the University of Toronto professor analyses the strengths and weaknesses of the G20, including at the summit in Hamburg.
05.07.2017
Professor Kirton, what are the origins of the G20 Research Group?
When the G7 summit in June 1988 was hosted by Canada, in part at the University of Toronto, we thought it useful to begin research on the G7 and start a programme of public education. My students in Toronto were very keen to go to the next G7 summit in Paris in 1989. This summit made history at the beginning of the post Cold War transition. We kept focusing on the following summits and also accompanied the G20 right from start, beginning with the meeting of the G20 finance ministers and central bank governors in Berlin in 1999. To serve as the world's leading independent sources of information and analysis on the respective members and issues is the goal of both the G7 Research Group and the G20 Research Group. I stress the word independent. With our Summit Compliance Reports we speak truth to power and tell the leaders of the world whether their governments complied with the commitments that they made at the last summit.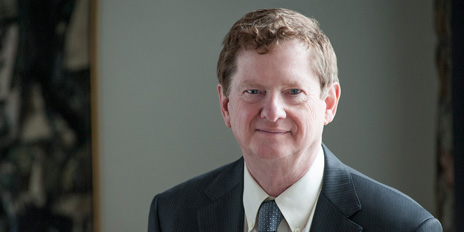 How successful is the G20?
The G20 has done a very good job responding to the global financial crisis and preventing the European financial crisis from going global. Regarding financial stability, the G20 has accomplished its mission. The second important mission of the G20 is making globalisation work for the benefit of all, not just for the 1% at the top, but also for the 1% at the bottom. Financial stability is a global public good, but the G20 could do more to make globalisation work for workers, the middle class and the really poor. While the G20 has been successful in promoting the United Nations Millennium Development Goals and Sustainable Development Goals, one must not forget that there are still too many people left behind, threatened by climate change or dying of famine.
What do you expect from the G20 summit in Hamburg?
The negotiations about climate change will be the core test. The first thing Chancellor Angela Merkel and the other leaders will have to do is raise money for climate finance. The G20 leaders finally have to fulfil their commitment to end fossil fuel subsidies. And they will have to work on gender inequality. The evidence suggests that the more you move towards gender equality in decision making, the better decisions you get, also regarding climate control. Expectations are especially high for Angela Merkel, who has focused on climate change also at the G8 summit at Heiligendamm in 2007 and at the G7 summit at Schloss Elmau in 2015. But Merkel has the personal credibility and confidence to face these challenges.
"Merkel's trailblazer": profile of summit "sherpa" Lars-Hendrik Röller
© www.deutschland.de