Honour for Snowden lawyer Wolfgang Kaleck
The German PEN Center, the national branch of the international writers' association, has honoured human rights lawyer Wolfgang Kaleck with the Hermann Kesten Prize.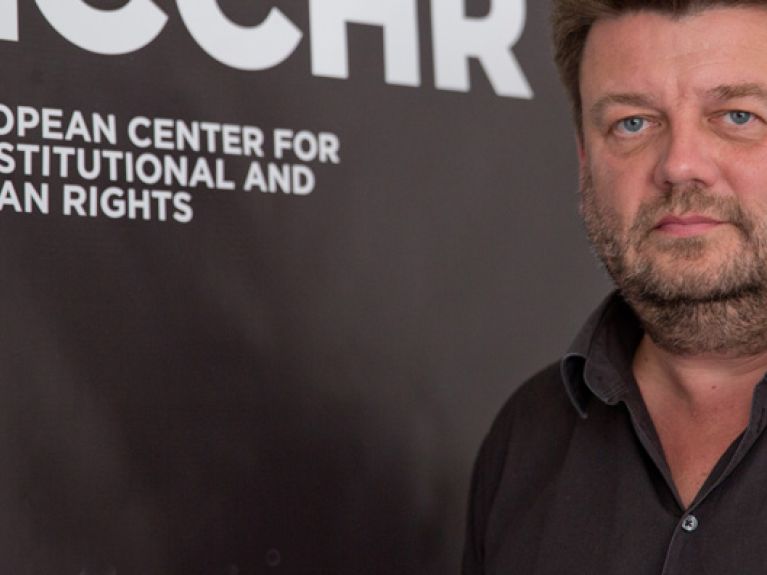 In the course of decades of work on behalf of the victims of government persecution, 54-year-old defence lawyer Wolfgang Kaleck has always believed in the power of the law. As a young trainee in Guatemala in 1990, Kaleck first met people who had lost family members through state violence and torture. Following his return to Germany, he founded a legal practice at the Berliner Haus für Demokratie und Menschenrechte that has dedicated itself to the defence of the politically persecuted ever since. After the fall of the Wall, Kaleck represented not only GDR human rights activists who wanted to see their Stasi files, but also the victims of right-wing extremist attacks. The lawyer also supported the victims of Argentina's military dictatorship through the German association Koalition gegen Straflosigkeit. 
Founder of the European Center for Constitutional and Human Rights
In 2007, Kaleck founded the European Center for Constitutional and Human Rights (ECCHR) in Berlin, an organisation that has prepared numerous legal actions against politicians, military leaders and companies for crimes against humanity and initiated international proceedings and class-action lawsuits. At the beginning of 2014, the US whistleblower Edward Snowden appointed Kaleck as the German lawyer in his international legal team. Since then Kaleck has represented the German interests of the former US secret service employee who fled to Moscow. He is appealing for political asylum for his famous client.
Award of the Hermann Kesten Prize of the German PEN Center on 13 November 2014 in Darmstadt
© www.deutschland.de