"Good for Europe"
Congratulations in max. 140 characters: How international politicians responded to the German elections in the social media.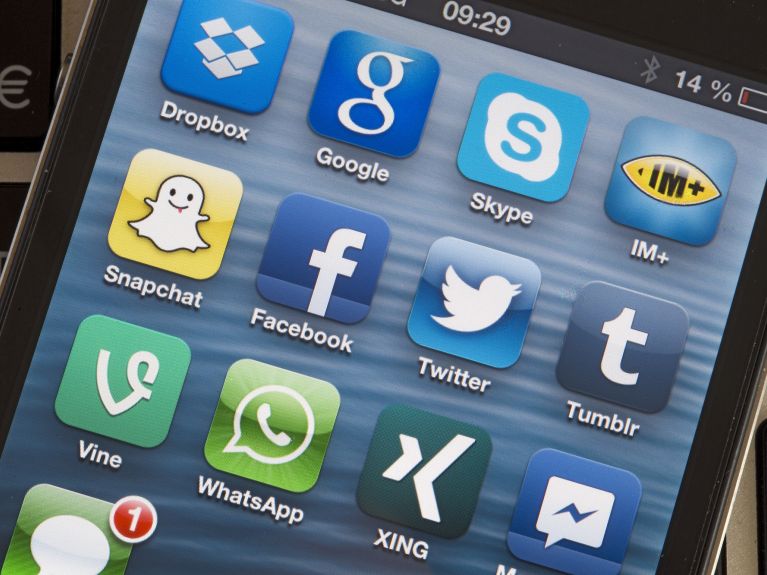 Germany. The German general elections have also caused a stir in the international political scene. Chancellor Angela Merkel received countless congratulatory messages, above all from other European capitals, and frequently via the social media. The CDU/CSU again emerged the strongest party in the general elections on Sunday. Many European politicians used Twitter to reiterate their wish to work closely with Germany under its future government.
One of the first to congratulate was Antonio Tajani, President of the European Parliament. "Congratulations, Angela Merkel," the Italian politician twittered. "Germany remains committed to the European idea. Now we must together reform Europe."
French President Emmanuel Macron also emphasized the importance of the election for Europe's future. He wrote on Twitter that he had called Angela Merkel and congratulated her. Germany and France want to continue resolutely to work together for Europe and for both countries.
Merkel also received congratulations on Twitter from Scandinavia. Danish Prime Minister Lars Løkke Rasmussen wrote: "Congratulations, Chancellor Merkel. We need stability in Europe. I look forward to working together." Erna Solberg, Norweigan Prime Minster, twittered: "Congratulations, Angela! Good for Europe." The Swedish Prime Minister Stefan Löfven wrote that he had congratulated Merkel on her victory. "I look forward to continuing our close cooperation." Juha Sipilä, Finnish Prime Minister, spoke on Twitter of Merkel as his "good European colleague" and looked forward to continuing the good cooperation.
Israeli Prime Minister Benjamin Netanjahu also used Twitter to comment on the general election outcome. "Congratulations to Angela Merkel, a true friend of Israel, on her re-election as German Federal Chancellor." Austria's Foreign Minister Sebastian Kurz was more sober in tone. "Congratulations Chancellor Angela and the CDU/CSU on coming 1st in the general elections. The result does not come as a surprise."
There were also congratulations via Twitter for the AfD, namely from other European right-wing populists. Dutchman Geert Wilders was among them, as was Marine Le Pen. "Bravo to our partners in the AfD for this historical result," wrote the Chairperson of France's Front National. The election was, she said, "another sign that the European peoples are waking up." 
Another zealous Twitter user remained strangely silent: US President Donald Trump had not commented on the German general elections by midday 25 September.