Debating Europe's values
Why Europeans need to engage in a self-critical examination of their own values and the future of Europe.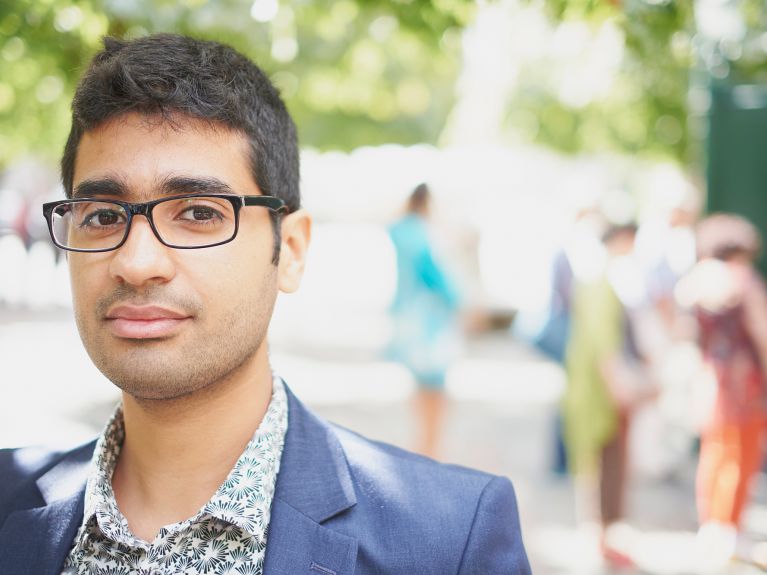 Germany. Justice, democracy and human rights are regarded as European values – but how viable are these values in reality? The Leipzig Book Fair and the Robert Bosch Stiftung have invited international guests from civil society, culture, academia and the media to take part in a debate about Europe. We put three questions to Mohamed Amjahid, the curator of Europa21:
Mr Amjahid, why do we need to engage in a self-critical examination of Europe and "European values"?
When "European values" apply exclusively to only one specific group, something is wrong. I am keen to highlight this mistake. As a second step, one can ask oneself the following questions: What are these values in fact? And is there a consensus as regards their applicability? It is good to debate such questions, with oneself and with others. Hopefully this will make it clear where one stands, what is going wrong in Europe and which solutions might be found for pressing problems such as war and peace or the redistribution of wealth. As an author and journalist, I engage in this constructive debate every day, and would like to continue it at the heart of the Leipzig Book Fair through "Europa21".
The EU's internal unity is at risk from burgeoning nationalism and the economic imbalance between the north and south and the west and east. What can be done to successfully strengthen the ties between the member states?
This is another area where I believe very firmly in constructive debate. It's fine to adopt a particular stance, but one should also do so respectfully. It is also important for the people in Europe to be able to agree on red lines. Human dignity and equal opportunities must always be preserved. It is beyond me how such European euphoria (about peace, mobility, the single market etc.) can exist in parallel with Euroscepticism in the form of nationalism in some members states of the European Union.
Sometimes I think to myself that nationalism is just so dumb! But I would also like to understand why a European would vote for a party like the "Five Star Movement" in Italy, the "Alternative for Germany", Fidesz in Hungary or Brexit.
So what is the next step? How can ideas from the "Europa21" event be channelled into social discourse and transform Europe?
It is not only authors who can disseminate information. The public in Leipzig and my readers will hopefully also carry the questions, ideas and impetus from the "space for thinking" into schools, new and old media, and the private domain. As a journalist, book author or curator I cannot change Europe and the world, but I can make a small contribution to getting a conversation started. People have to be open to this contribution, however. As a media-maker and cultural professional I rely on cooperation.
Mohamed Amjahid is an editor of the German weekly newspaper "Die Zeit", a reporter on Europe, North Africa and the Middle East, and the author of the book "Unter Weißen. Was es heißt, privilegiert zu sein" (i.e. Among White People. What it means to be privileged).
Interview: Tanja Zech
Leipzig Book Fair, 15 – 18 March 2018
Book fair "Europa21" programme
Talking about Europe interview series