Don't lecture, ask questions
The new head of the Munich Documentation Centre for the History of National Socialism explains why studying the German past is especially important today.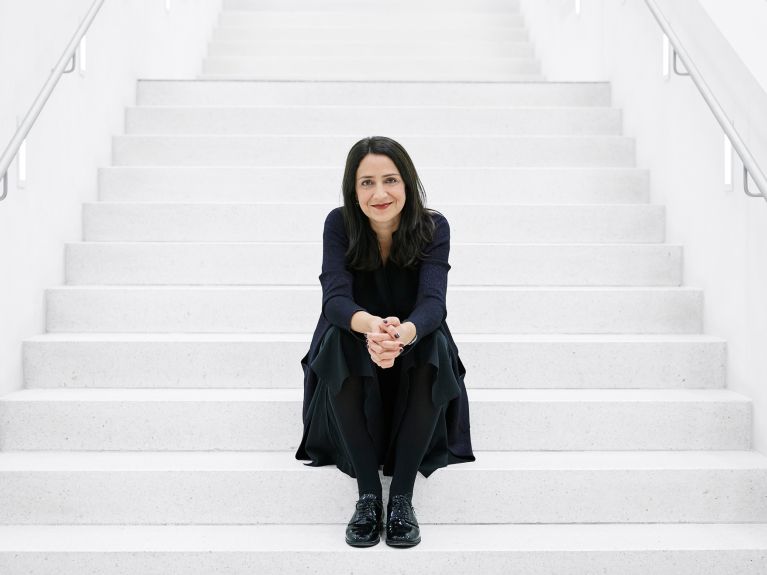 Mirjam Zadoff's job is to make people remember. She has been director of the Munich Documentation Centre for the History of National Socialism since 2018. We spoke to her about the important struggle against forgetting.
Ms Zadoff, very few historical witnesses who can report on their experiences are still alive today. We therefore need new approaches, methods and media to stop people forgetting. How can we continue to remember without historical witnesses?
Remembrance takes effort. It is a process that is never completed. The culture of remembrance must constantly respond to changes in society – this includes, for example, the use of new media, computer games and graphic novels. But it does not only involve "new" methods. Sometimes, a different view of a proven approach is sufficient – a poster competition can then be innovative too.
How can we successfully raise awareness among the young generation?
By not lecturing them with raised forefingers, but asking young people what concerns them, what their worries are, what they think about the changes in Europe, what their views are on refugees and expulsion, on racism and anti-Semitism, on authoritarian regimes. Not in order to equate today with the past, but to understand the value of a liberal democracy. National Socialism happened here – in this country. Normal people voted for Hitler, followed him, became perpetrators. The Nazis did not come from the moon and did not disappear back there again in 1945.
How do you respond to demands for a "new direction" in the German culture of remembrance?
Without its history and without reflection on this history, Germany would not be the country that it is today. That makes us different from other countries. And many in Germany and abroad believe that.
In the light of the political changes in Europe and the United States, more and more people are looking for answers in the past: why do dictatorships emerge? Why do people vote out liberal democracies and turn to authoritarian regimes? Why have equal rights, openness and diversity come under attack? We are seeing a renewed interest in history, above all in the history of the 20th century. What this means for our programme is that we are becoming more and more international, more interdisciplinary and more participatory.
What convinced you to become director of the Munich Documentation Centre for the History of National Socialism?
The centre represents an incredible opportunity to keep alive the discussion of National Socialism and its memory in discourse not only with the inhabitants of Munich, but also with people from all over the world. We offer a forum for important societal debates that must now be held. And we want to open up the centre to all those who do not yet know what happened here 70 years ago at the former site of the NSDAP party headquarters and what is happening today in the white cube at Max-Mannheimer-Platz.
Interview: Christina Iglhaut
You would like to receive regular information about Germany? Subscribe here to: