The Munich Security Conference
The Munich Security Conference sees itself as an open forum for discussion away from formal protocol.
09.02.2016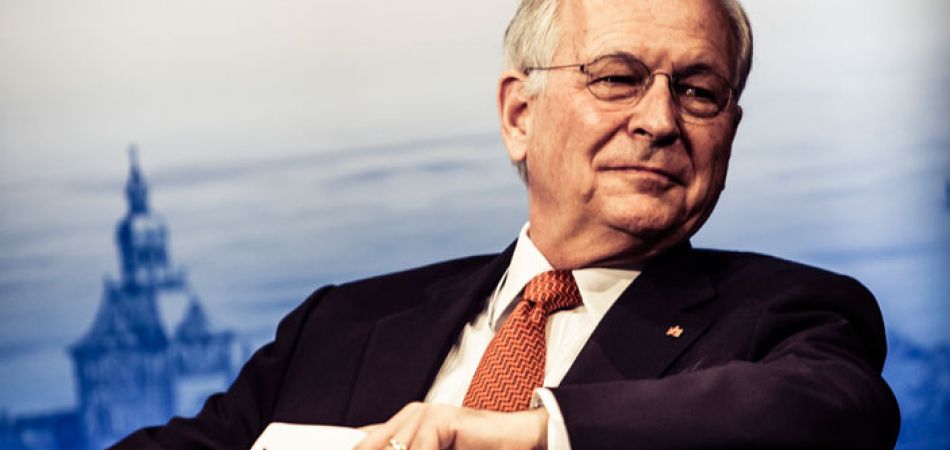 Since its première 53 years ago, the Munich Security Conference has been – not only, but also – an important place for background discussions. Presidents, government ministers, state secretaries and generals appreciate such an opportunity to hold unofficial bilateral talks in the exclusive Bayerischer Hof hotel; not infrequently, the interlocutors are parties in a conflict who would otherwise find it hard to make contact. The conference is billed as a dialogue event, as a place for meetings of a non-binding nature between participants with no decision-making power. Even so, from time to time the distinguished guests do speak their minds – and don't always stick to the usual diplomatic phrases, either.
Great moments in the debate on security policy
The 2003 conference experienced a magic moment in the debate on security policy. In an emotional speech shortly before the U.S. invasion of Iraq, Germany's former Federal Foreign Minister Joschka Fischer told the U.S. Secretary of Defense Donald Rumsfeld in no uncertain terms: "I am not convinced!" – i.e. by the USA's reasons for going to war. And three years later, Russia's President Vladimir Putin caused a storm in Western capitals with his fiery speech against the USA's alleged striving for military supremacy in the world and with his announcement that Russia would not sit back and accept this. Others also use the conference as a platform for floating ideas in the 'community' and to subsequently test the response.
The Munich Security Conference is seen as a contact exchange and an open discussion forum away from the protocol. It was established in 1962 as the Munich Wehrkundetagung (Meeting on Military Science), initially targeting mainly NATO members. These days the guests come from all over the world. The initiator – and chairman up until 1998 – was Ewald Heinrich von Kleist-Schmenzin who, as a Wehrmacht officer during the Nazi period, had supported the would-be Hitler assassins. For eight years now, former diplomat Wolfgang Ischinger has been chairing the conference. This year its debates will focus on the war in Syria, the refugee crisis, and the future of the European security order.