"It is a question of saving lives"
War in Ukraine: Pavlo Titko, head of the country's Malteser relief service, talks about the support being provided for refugees.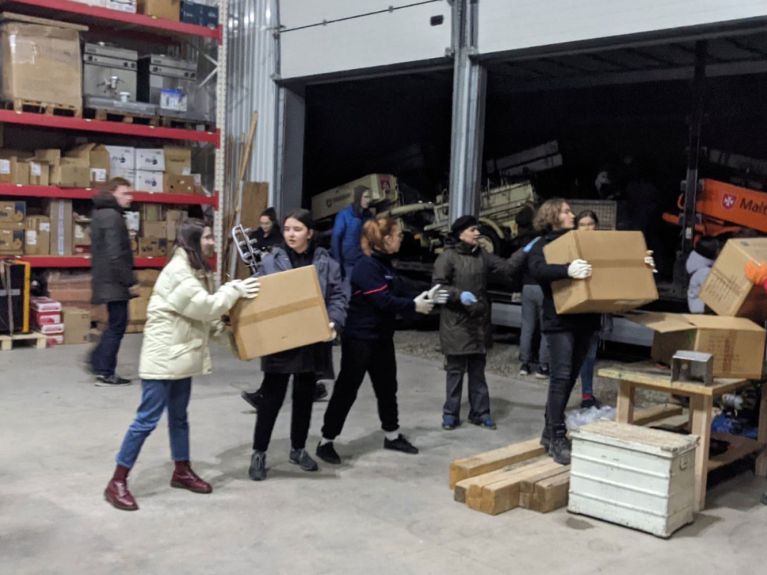 The Malteser relief service in Ukraine has long been supporting people in need. Pavlo Titko's team has even more to do now following Putin's attack. We talked to Titko about the dramatic situation that is currently unfolding and about the assistance being provided for refugees.
Mr Titko, you are currently in Lviv in the western part of Ukraine. What is the situation like there?
Nervousness is growing and the number of refugees is rising every day. This is true not only of Lviv, but also of other places where we are providing assistance. Some people arrive with nothing but the clothes on their backs. The plight people are facing here is worsening all the time. Key foodstuffs such as pasta, buckwheat, rice and flour are almost impossible to get obtain. We buy ready meals that we can heat up quickly. Though really intended for hikers, they taste surprisingly good and also give people in need a psychological boost.
What else is Malteser International doing to help?
We are currently distributing thousands of food portions to various locations every day, for example. We have three somewhat larger logistics centres in Lviv, Ivano-Frankivsk and in Berehove on the Hungarian border; however, we are also providing all kinds of different assistance elsewhere. Our help at the borders is particularly important, as people who arrive exhausted after days of hunger and cold often have to spend ages waiting in queues. Just yesterday (1.3.2022) we set up a large field kitchen in a tent at the border crossing to Poland. We are keen to provide people with everything they need, from hot cups of tea and camp beds to medical care and psychological support.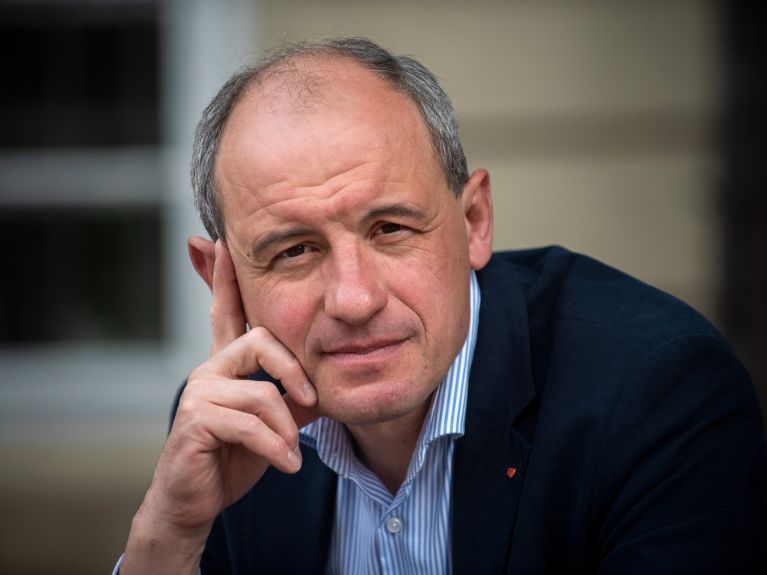 What support are you getting from people in Germany?
There is a great willingness to help in Germany. Relief supplies, money, services – an awful lot is already underway. We were able to erect the field kitchen I mentioned on the border to Poland thanks to a shipment from Trier. The key will be to find flexible solutions at the borders so that the relief supplies can be transported, ensuring that they really reach the people who need them in Ukraine.
Since May 2015, Malteser International has been providing assistance in Ukraine with its project "Psychosocial help for internally displaced people", which is being funded by Germany's Federal Foreign Office, the charity Aktion Deutschland Hilft and private donations. Originally, the project was intended for people who had lost their homes as a result of the previous military conflicts in eastern Ukraine. What is the current state of affairs?
The project is continuing in eastern Ukraine, partly in besieged cities and partly underground. Via Zoom for example, we help people who are under extreme psychological stress there, like the inhabitants of the city of Kharkiv that is under bombardment. In the past, the project comprised different phases: it began with providing emergency psychological support at the start of the conflict in eastern Ukraine. When the situation stabilised somewhat for a time, we were able to offer further-reaching therapeutic assistance. This is very important to help refugees process the trauma they have experienced as best they can. Now the situation is escalating again and we will be offering our psychological support in the rest of the country, too. We encounter cases such as that of a mother who fled from Kharkiv with her children: after days on the move, she spent two days in a traffic jam on the border; her children were at risk of freezing to death. She wanted to kill herself. We were able to respond to her cry for help with comfort and encouragement. It is a question of nothing less than saving human lives.