Objects with stories to tell
Exhibits from Yad Vashem are being shown in Germany for the first time. These are the impressive stories behind the objects.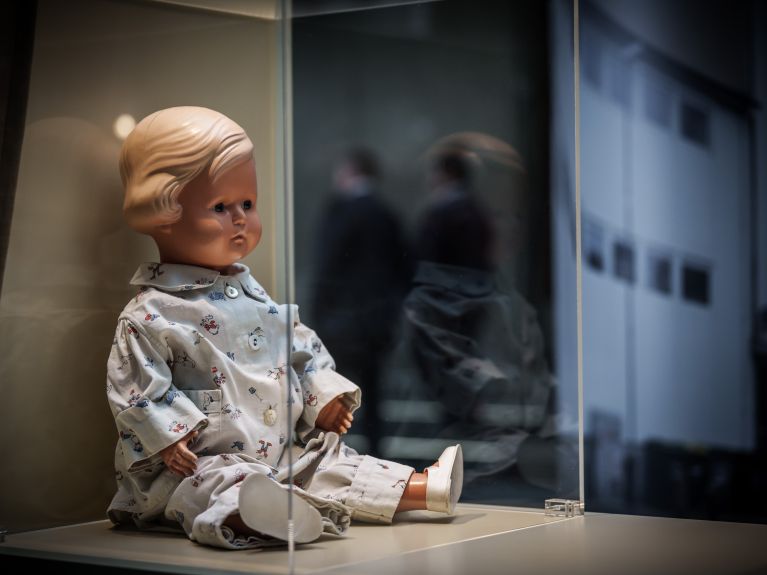 A stethoscope, a child's doll, a Hanukkah menorah and a piano – what do these objects have in common? They all symbolise lives destroyed by the Nazis. All of them have a story to tell that must not be forgotten. The exhibition "Sixteen Objects" is presenting artifacts from the collection at Israel's Yad Vashem Holocaust Remembrance Center in Germany for the first time. To mark the Day of Remembrance for the Victims of National Socialism on 27 January, 16 objects from Germany's 16 federal states are to be shown in the German Bundestag as a reminder that every town in Germany lost part of its history and identity in the Holocaust.
Finding new ways to remember
On show will be personal items owned by Jews who once lived in German communities and were forced to flee, were driven from their homeland or were murdered in the Holocaust after the Nazis seized power in 1933. "These are everyday objects that in their own way are themselves 'survivors'. They tell the stories of their owners, their flight and their former homeland," explains Ruth Ur, the exhibition's curator and director of the German representation of Yad Vashem in Berlin. "As one walks through Paul Löbe Building in the German Bundestag, one sees modern glass facades, tall concrete pillars and people in suits. And in amongst them a small, old piano or a child's toy – everyday items that many of us have at home, but which are at odds with their surroundings. Hopefully this will immediately spark interest and a sense of closeness."
She explains that it was extremely emotional for everyone involved to see these objects back in Germany, where they once belonged. "I had tears in my eyes as we unpacked and set up the artifacts," Ur recalls. "The fewer contemporary witnesses that remain, the more we need to find new ways to remember – in the coming decades and centuries, indeed forever."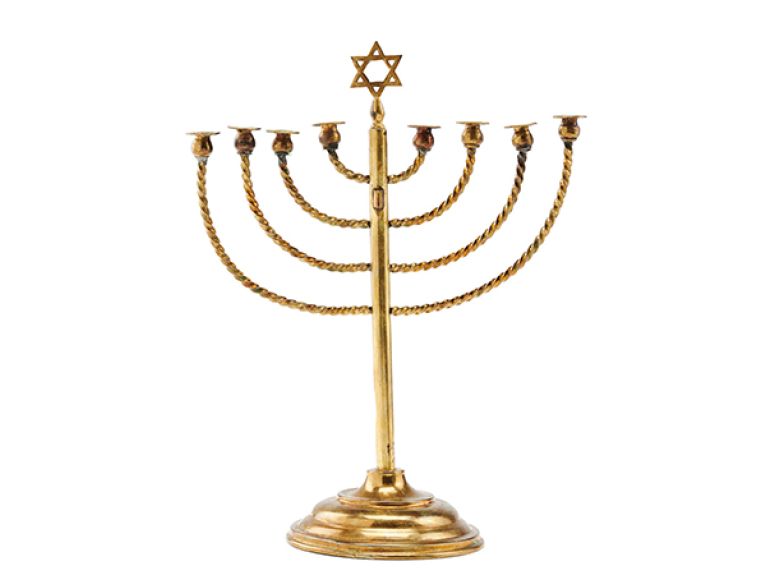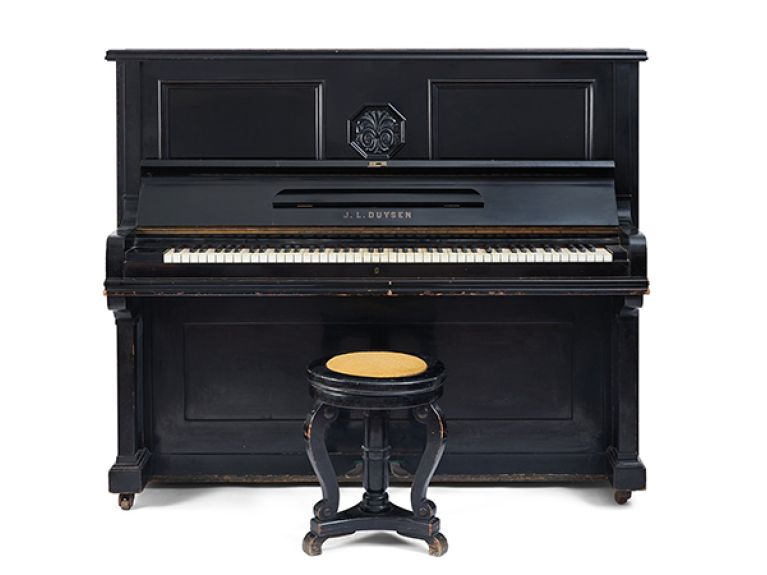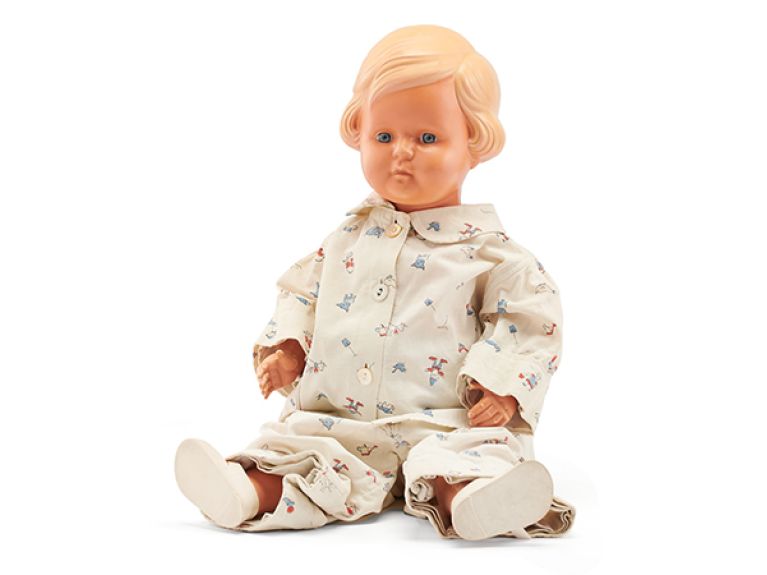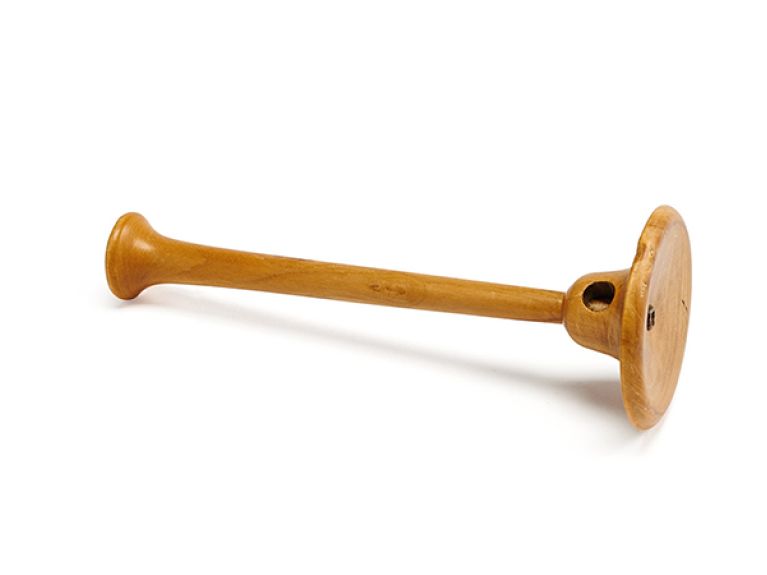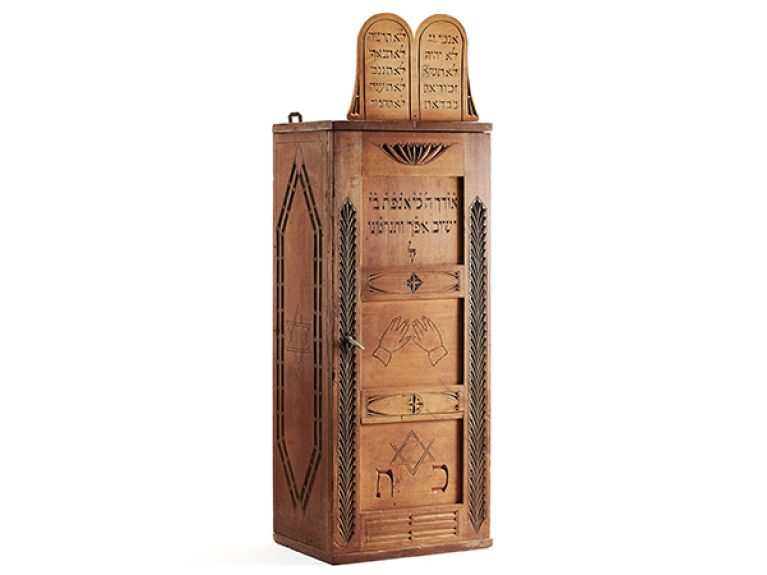 The exhibition will be opened on 24 January by Yad Vashem Director Dani Dayan, who is visiting Germany for the first time in his life. The 16 artifacts will be on display in Paul Löbe Building in Berlin until 17 February. "Sixteen Objects" is a project of the Society of Friends of Yad Vashem in Germany / Freundeskreis Yad Vashem e. V. and Yad Vashem – the World Holocaust Remembrance Center, which this year marks its 70th anniversary, in cooperation with the German Bundestag and the Zollverein Foundation.