"Strong partner"
International voices on Germany's involvement in the United Nations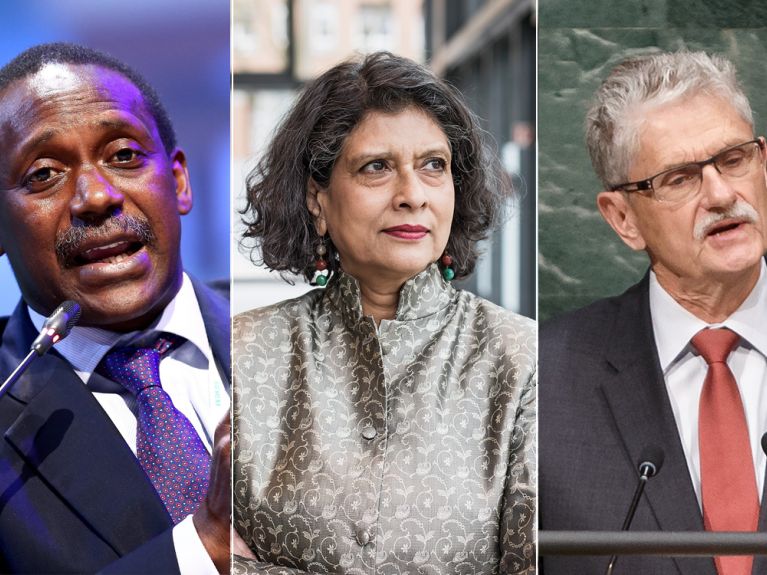 Patricia Espinosa
Germany has long shown great leadership on climate change and sustainable development. This year, Germany is working with the Government of Fiji, to host the COP 23 UN Climate Change conference. Through close cooperation and generous support, Germany is showing the world what it takes to rise to the great challenge of climate change and support all other countries to do the same. We look forward to a successful COP 23 in Bonn in November.
Patricia Espinosa is a Mexican national and Executive Secretary of the United Nations Framework Convention on Climate Change, located in Bonn.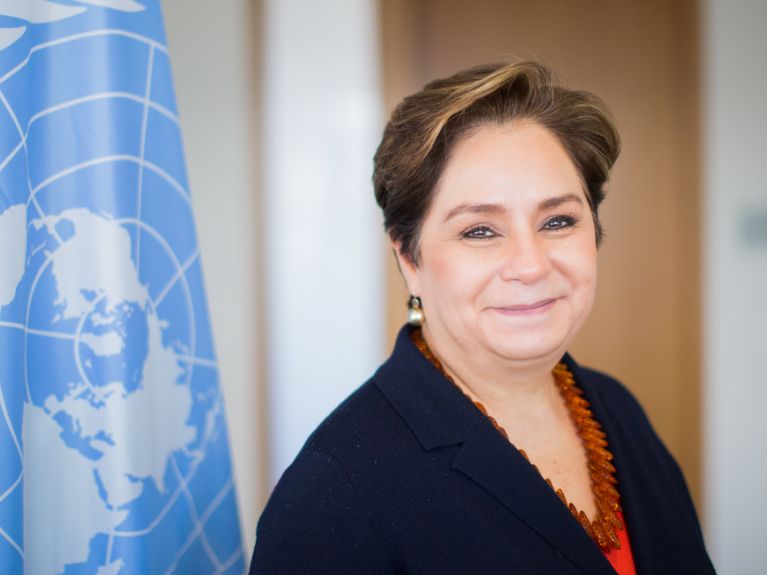 Kandeh Yumkella
The German government provides exemplary leadership in the United Nations and other multilateral development institutions. Out of the many examples I could illustrate the German engagement with, I want to draw one: German leadership and funding was crucial for the creation of Sustainable Development Goal (SDG) number 7 and for the Sustainable Energy for All Initiative. Germany is and has been a big driver of the worldwide energy transition we are undergoing right now. I personally hope that Germany stays as dedicated in the United Nations as it has been in the future, not least on climate change.
Kandeh Yumkella is a national of Sierra Leone who has served the United Nations for around two decades. Among many other posts, he was Director General of UNIDO and Special Representative of the UN Secretary-General. He is now running for president in his home country.
Sucharita Eashwar
Present-day Germany is playing a key role on the world stage and providing role model leadership on several fronts. The migrant issue is an area where Germany has stood apart with great courage to alleviate human suffering with sensitivity.
The German economy is fairly stable, given the challenges we are seeing across the world, and there is much to learn for countries like India in how it leverages appropriate technology and vocational skilling for income generation. My personal experience of German Chancellor Angela Merkel's commitment to women's empowerment during the W20 and G20 process this year shows her maturity in understanding how essential it is to bring this half of the population into the mainstream for creating sustainable local and global economies
Sucharita Eashwar, founder of Catalyst for Women Entrepreneurs, India's platform for women in business
Mogens Lykketoft
Germany is always a strong partner in any effort to strengthen international cooperation in order to end conflicts and support humanitarian action. Thus, during my time as President of the General Assembly I very much enjoyed working with the German representatives.  As a Dane I appreciate the central role of Germany on the European scene, and I think it would be of great value to have a permanent German presence in the Security Council.
Mogens Lykketoft is a Danish diplomat who has served in many different posts, including as Danish Foreign Minister and as President of the United Nations General Assembly.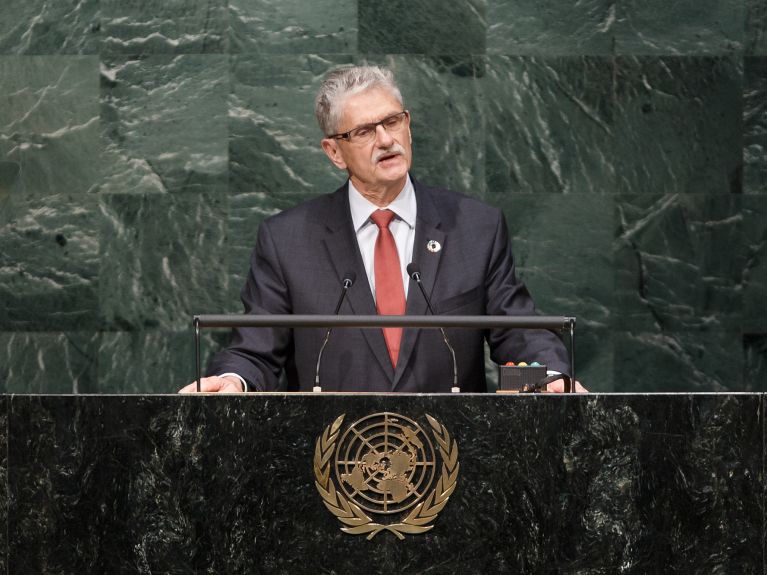 Christine Weigand
The continued support Germany provides to the work of multilateral organisations like UNICEF is essential, especially in times of crises and conflicts. This support enables UNICEF to react in a more efficient and effective way to new challenges. In the last couple of years, the cooperation with the German government and the flexible support from the German Federal Foreign Office have significantly increased, and enable UNICEF to provide critical and live-saving assistance to hundreds of thousands of children.
Christine Weigand is a German national and Deputy Representative of UNICEF in Iran