"A great relief": Congratulations to Biden
German politicians congratulate the new US President on his inauguration.
20.01.2021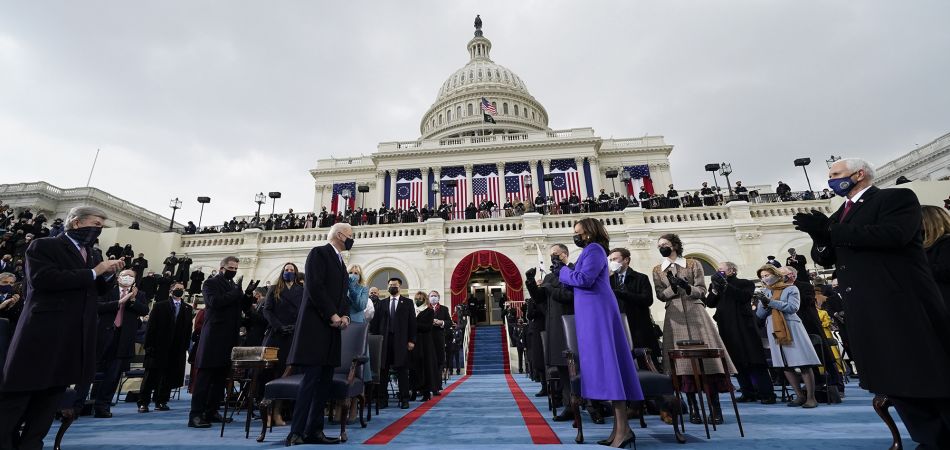 Berlin (dpa) - The inauguration of new US President Joe Biden has brought relief and kindled hope in Germany. Federal German President Frank-Walter Steinmeier spoke of a "good day for democracy" in a video message that went out on Wednesday. "I am greatly relieved that Joe Biden will be sworn in as President today and then moves into the White House," he said. "We look forward to a future where the United States is back at our side as an indispensable partner on many issues such as our shared and solidarity-based fight against the COVID-19 pandemic, protecting the global climate, matters of security, including arms controls and disarmament, and as regards the many severe conflicts around the world."
According to a statement by government spokesperson Steffen Seibert on Twitter, Chancellor Angela Merkel said: "I look forward to a new chapter of German-American friendship and cooperation." The inauguration of Biden and Vice President Kamala Harris was a "true celebration of American democracy".
 
In the newspaper 'Bild' German Federal Foreign Minister Heiko Maas expressed the expectation that there would be much closer consultations between the governments of Germany and the United States of America going forwards than there have been in the past four years.
In an interview with the newspaper 'Handelsblatt' Bundestag President Wolfgang Schäuble likewise responded with relief to Biden's inauguration: "Ever since the attack on the Capitol there can be no denying the fact that Donald Trump was a danger to democracy. I very much hope that the deeply divided country will become far more united again. I can thus only wholeheartedly wish Joe Biden as the new US President all the luck in the world that he succeeds in this."
Click here for more on Germany's relations with the USA