Aid for the people of Afghanistan
As the humanitarian situation in and around Afghanistan continues to deteriorate, Germany is providing additional aid funding.
11.10.2021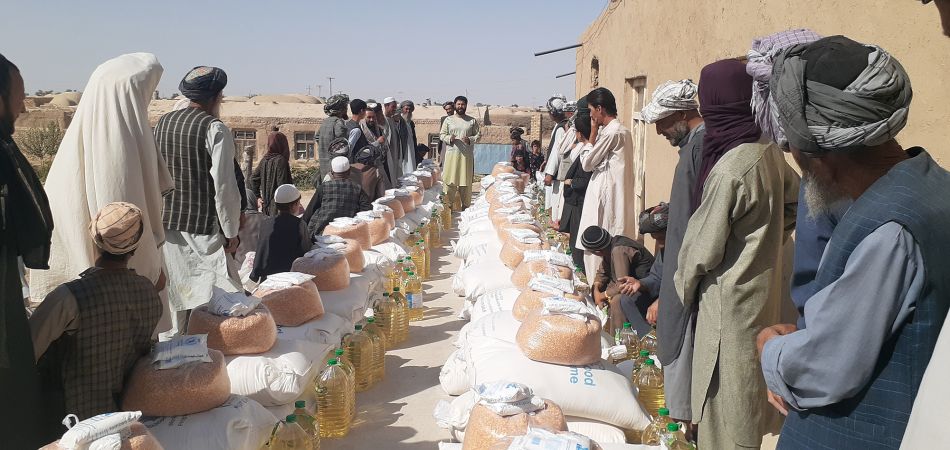 Half of the Afghan population, some 18 million people, are dependent on humanitarian aid. Roughly 3.5 million Afghans are internally displaced within the country. Almost as many have fled to neighbouring countries and the surrounding region. Since the Taliban took power, the already weak economy has slumped further. Many people who used to be able to support themselves easily have lost their jobs; now they and their families are dependent on aid. At the same time, a severe drought is destroying crop yields.
Germany has therefore announced that it will support people in Afghanistan and the region with an additional 500 million euros. The German government is currently determining how to distribute the additional aid money based on the humanitarian needs reports. Germany had already pledged an additional 100 million euros in humanitarian aid for Afghanistan at the end of August. The aid will be distributed directly to those who need it by partner organisations such as the World Food Programme (WFP) and the United Nations Refugee Agency (UNHCR). The German government bases its aid allocation primarily on the needs identified by the United Nations and the Red Cross/Red Crescent Movement.
The money enables aid organisations to provide rapid and efficient assistance to millions of people in need throughout the country: at the same time, our partners ensure that the aid serves only humanitarian purposes and does not benefit the Taliban. Germany and its partner organisations are also helping to meet humanitarian needs in neighbouring countries such as Iran and Pakistan. The German government's humanitarian aid in Afghanistan is part of Germany's global humanitarian assistance, which is currently being provided in more than 60 countries. Contributing around 2.4 billion euros, Germany will again be the second-largest donor for humanitarian aid in 2021.
Source: AA