Asylum-seeker numbers down in 2019
Germany however, is still an attractive country for international migrants searching for work and study opportunities.
09.01.2020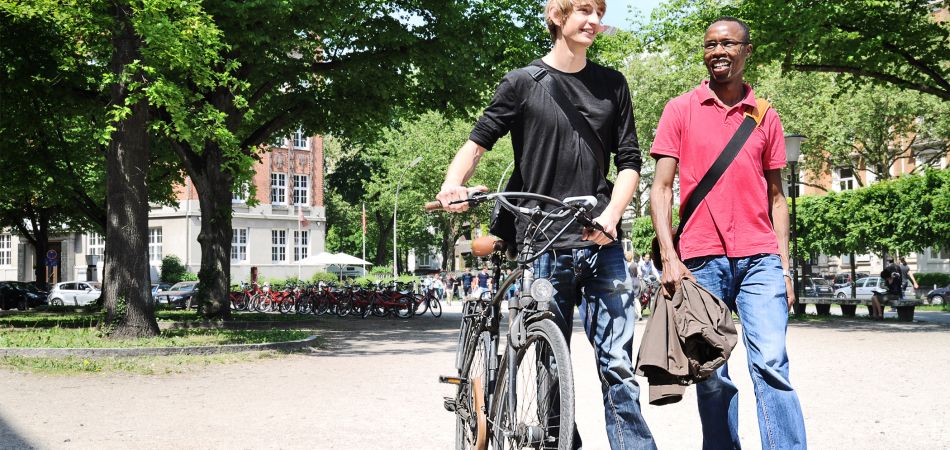 Berlin (dpa) - Asylum applications in Germany showed a decrease of around 20,000 in 2019, continuing a years-long trend in the decline of "humanitarian migration" to the country. But at the same time, Germany remains attactive for people seeking to study and work, the Interior Ministry in Berlin is reporting.
Germany received 142,509 asylum applications in 2019, the Interior Ministry said on Wednesday. This was a decline of around 20,000 for first-time asylum seekers.
The ministry spoke of 111,094 first-time applicants, although this year it did not include the children of asylum seekers, for whom their parents must also generally apply for asylum.
Last year, 31,415 asylum applications were registered for children under 1 born in Germany. The main countries of origin for asylum seekers in 2019 were Syria (26,435), Iraq (10,894) and Turkey (10,275).
"The humanitarian migration has declined over the past three years, but more and more people are coming to Germany to study and to work," according to the Ministry's Migration Report for 2018 - the last full year for all data.
In 2018, a total of 1.59 million people came to Germany, a figure similar to the previous year, but lower than in 2016. Overall, there was a net 400,000 increase in migration to Germany in 2018. Two-thirds of all arrivals orginated from other European countries.
The ministry figures showed that 20.8 million persons, or about one-fourth of those living in private households, had a migration-based background, meaning either the person was not a German citizen at birth or had at least one parent for whom this was the case. The largest such group were Germans of Turkish ethnic background.
Meanwhile during the winter semester 2018-2019, there were some 400,000 foreign students enrolled in German universities. About two-thirds of these were students who either in their home countries or in special preparatory colleges in Germany had qualified for enrollment. About 110,000 foreign students began their studies in Germany in 2018, the largest numbers coming again from China, India and Syria.