Baerbock: Bring crimes committed by IS terrorist militia to justice
German foreign minister visits refugee camp in northern Iraq.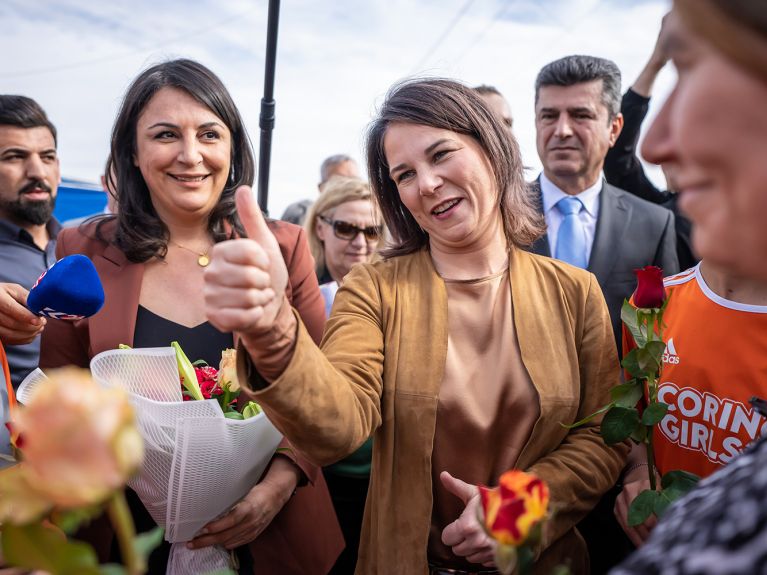 Duhok/Erbil (dpa) – Germany's Foreign Minister Annalena Baerbock has demanded consistent punishment of the crimes committed by the Islamic State (IS) terrorist group. "What happened to the Yazidis here was genocide," she said while visiting a camp for 12,000 internally displaced persons in the Kurdish autonomous region in northern Iraq. Baerbock said that two perpetrators had already been held accountable in Germany.
The foreign minister promised Iraqi Kurds support with reintegrating roughly one million internally displaced persons. Until a few years ago, IS controlled large areas of Iraq and Syria. Though regarded as militarily defeated since 2017, IS cells still carry out attacks.