Baerbock calls on partners to continuously develop the UN
Foreign minister stresses on 50th anniversary of Germany's accession to the UN: Equal rights apply to all human beings and all states.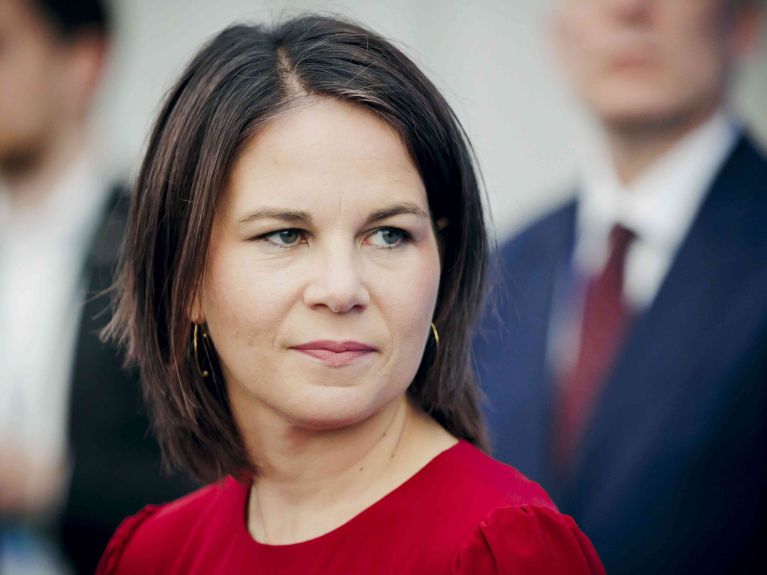 New York (d.de/dpa) – "The world's heart will be beating at the UN General Assembly in New York over the next few days," German Foreign Minister Annalena Baerbock said on her arrival in New York to attend the General Assembly of the United Nations. On the 50th anniversary of Germany's accession to the UN, she has called on all partner countries to work together to continuously develop the United Nations. "With our accession 50 years ago, we Germans made a promise to take on responsibility for the United Nations," the foreign minister writes in an article that has been published in many newspapers around the world.
More and more states with differing views seek to help shape the international order, Baerbock explained. "It is past time that their voices were heard more clearly." The international order is no "Western ideology", but is rooted in the UN Charter and thus in the universal conviction that all states and all human beings have equal rights, stressed Baerbock. This is irrespective of how powerful these states are. "For us Germans, these principles are also a lesson learned from the Second World War and the atrocities that Nazi Germany inflicted on its neighbours," she explained.
The 50th anniversary of Germany's accession to the UN on 18 September 1973 is to be celebrated on the sidelines of the UN General Assembly on Monday. Besides Federal Chancellor Olaf Scholz and Baerbock, other German ministers will be taking part in the consultations during the UN week in New York.