Baerbock condemns expulsion of German diplomats
Germany's foreign minister criticises Russia's decision as being "in no way justified". 40 German diplomats have been declared "undesirable".
26.04.2022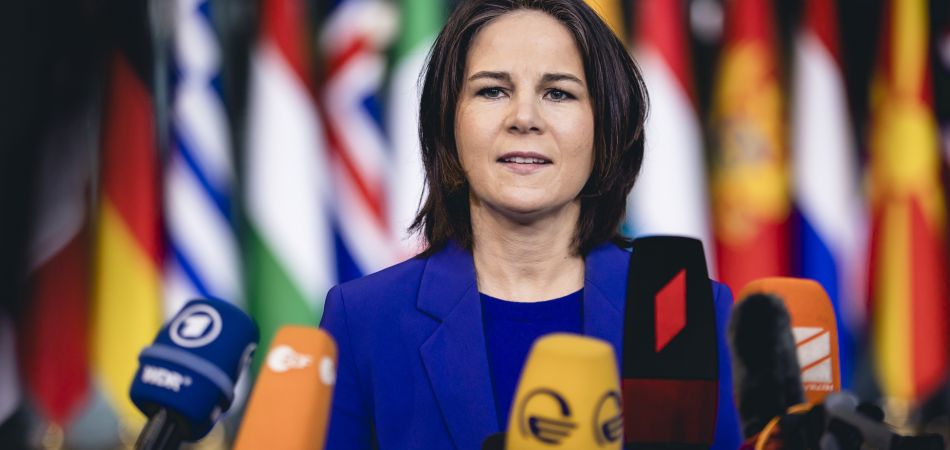 Berlin/Moscow (dpa) – Germany's Foreign Minister Annalena Baerbock has condemned Russia's expulsion of 40 German diplomats. "Though we expected today's step, it is in no way justified", Baerbock said. Russia had previously declared the German diplomats "undesirable". A letter to protest against Berlin's unfriendly policy and against the expulsion of 40 Russian diplomats at the beginning of April had been handed to the German ambassador in Moscow, the Russian foreign ministry said.
Foreign Minister Baerbock commented that the expelled members of the Russian representations in Germany had not worked a single day in the service of diplomacy. "Rather, these individuals have for years worked systematically against our freedom and against cohesion in our society. Their work also threatened those who sought protection in Germany; that is something we were no longer able to tolerate, and nor will we tolerate such things in the future."
She said that, by contrast, the German Foreign Office employees who had now been expelled from the country by Russia "were not guilty of anything at all". They had gone to Russia with openness, interest and great commitment to serve bilateral relations there – despite the increasingly adverse circumstances there. "With the expulsions announced today, Russia is therefore further damaging itself", Baerbock declared.