Baerbock: Deepen cooperation with Portugal on climate and energy
Germany's foreign minister is travelling to Portugal. During her visit, protection of the world's oceans will also be on the agenda.
04.01.2023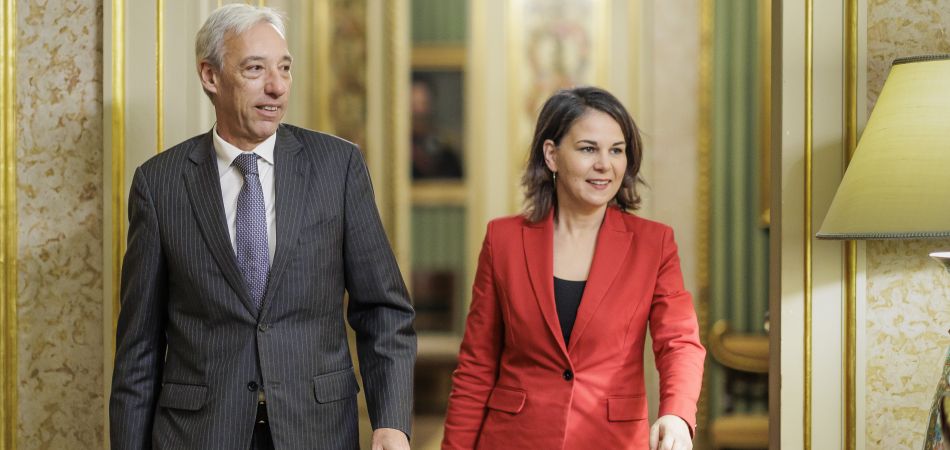 Berlin (dpa) – Germany's Foreign Minister Annalena Baerbock wants to deepen cooperation with Portugal on climate and energy issues as well as on the protection of the world's oceans. "With its ambitious climate and energy policy, Portugal is facing up to the reality of increasingly dry and hot summers," the minister said before departing for a visit to Portugal. "We want to join forces to an even greater extent, for example on climate and energy issues." Baerbock also highlighted the Lisbon government's commitment to support Ukraine in its defensive struggle against Russia.
Germany and Portugal work hand in hand on many issues, said the foreign minister: "we are close partners – in the EU, in Nato, in the United Nations". She added that Portugal had also recognised early on what a key role the world's oceans play in terms of the climate and food security. "Here, too, we want to learn from each other." She explained that this is why she would be accompanied by the federal government commissioner for the ocean, Sebastian Unger. Baerbock arrived in Lisbon on Tuesday evening, where she met with Portuguese Foreign Minister João Gomes Cravinho.
Before her visit, Baerbock praised Portugal for supporting Ukraine "tirelessly in its fight for freedom" – not only with heavy weapons, but also by bringing its influence to bear in the Portuguese-speaking world. The recent massive Russian airstrikes "aimed at deliberately and systematically depriving Ukrainians of their livelihoods make us realise how important resolute international support for Ukraine is and will remain in 2023," the foreign minister stressed.